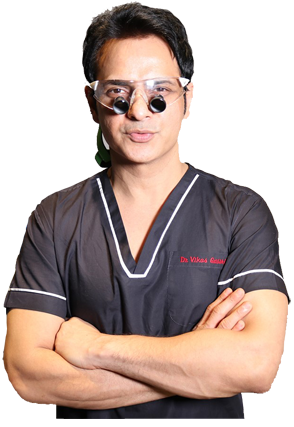 As a captain of the ship, I am responsible of everything that happens at Kyra Clinic.This is a responsibility I take passionately.
I love being a Plastic Surgeon to create beauty everyday.
I welcome you to our practice and wish you a safe , comfortable and fulfilling journey at Kyra Clinic.
Dr. Vikas Gawri
Director, Kyra Aesthetic Clinic
Know More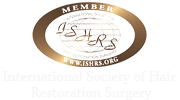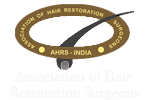 I always desired for a sharp nose , which could give me confidence with good looks. I got my rhinoplasty surgery done from Dr. Gawri and the result is amazing. Initially there was swelling but it gradually reduced to show the well defined nose.
I am a hair Stylist in Auckland, I got my Hair Transplant done at Kyra Clinic. I am amazed to see the density of new hair growth. It has given me a new confidence. I have recommended many of my clients to Kyra Clinic. Thanks Dr. Vikas gawri for changing my looks.
I tried all the ointments, home remedies and took medicines from different dermatologists. One of my friends recommended me to Kyra Clinic. Dr. Rajni consulted and advised me cocktail of Laser and PRP Treatment for my acne scars. I underwent 4 sessions in 6 months. I am excited to see my skin improving with every… session. The doctor has asked to follow after every 6 months. Thanks Dr. Rajni Read more "Acne Scars"
My son from abroad always wanted that I should get a cosmetic treatment to look young. He recommended me to Kyra Aesthetic Clinic in Ludhiana. I met Dr. Rajni and she advised me Fractional Laser Treatment. I underwent 3 treatments at gap of 1 month . The doctor also did injection treatment from my blood.… We are happy to see the tight and glowing skin. My wife also got the same treatment with me. Thanks to Dr. Rajni. Read more "Facial Rejuvenation, Mr. Sharma, 52 Years , Amritsar"
I always wanted to have fuller lips and the doctors at Kyra Clinic helped me with Fillers injection. The doctor team is very helping and makes you feel at home.
My face always looked very old and gloomy. I consulted at Kyra Aesthetic Clinic and met a Skin Specialist and plastic surgeon. They advised me Fat grafting cosmetic procedure. I saw the previous cases and made up my mind.
Today, i get many compliments for my new look. Thanks Dr. Gawri
I always wanted to have a fuller Breast since my college days. I wanted to wear dresses and look attractive. I met Dr. Vikas Gawri for my Breast Implant surgery. I got the desired result and am happy to make this decision.
I was advised for Facelift surgery by a doctor in Canada. When I came to India, I contacted Dr. Vikas Gawri. Some of my friends in Punjab recommended his name. He is a expert plastic surgeon with good reputation. He did my Facelift surgery and it changed my looks. I look 10 years younger now,… thanks to Kyra Clinic Read more "Facelift"
I always wanted a muscular chest and flat tummy. I met Dr. Gawri for Liposuction procedure. He explained everything clearly and I could talk to few of his clients. Just 1 week after the procedure, I was happy to see the result. He gave me good shaped chest and abdomen by Ultrasonic Liposuction .
Breast Lift Surgery
Thanks Kyra Clinic for giving me new confidence. Now, when I attend any function, I get compliments for my figure. My Breast has been sagging after my delivery. I heard about Dr. Vikas Gawri from my friend circle. Doctor advised me for Breast Lift Surgery. It has changed my life positively.
I underwent lip augmentation from kyra clinic. After surgery now my lips have become very beautiful. Thanks to Dr. Vikas. I am 38-year-old women. I wanted attractive lips so I want to get treatment for my lips. My relative told me about the Kyra Clinic and its reputation in Punjab . Dr. Vikas Gawri convinced me with the way he explained the procedure .The staff was also very kind and professional. They provided me better facility and the treatment went smooth and painless. After surgery now my lips have become very beautiful. Thanks to Dr. Vikas.