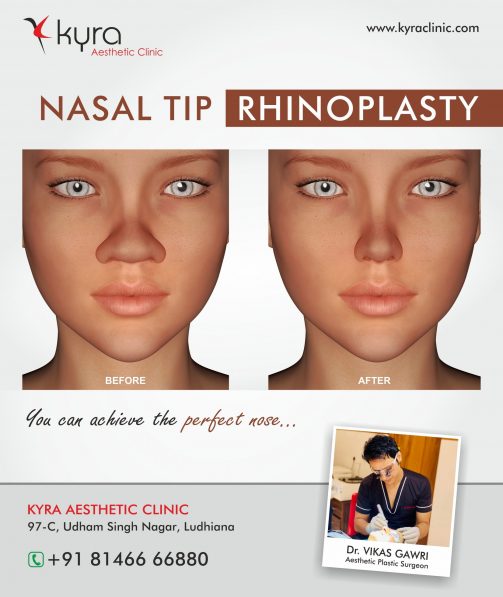 Rhinoplasty Best Doctor
Dr Vikas Gawri believes that straightening of the nasal septum and fixing it to midline is the key fundamental in any Rhinoplasty surgery. He is expert to dissect and skeletonise the nasal septum and to correct it even if the deviation is of advanced degree. He harvest the lower deviated part of the septal cartilage and prepare a DICED CARTILAGE from the excised septal cartilage. Diced cartilage is inject at nasal dorsum and nasal tip for refinement , at the end of Rhinoplasty.
Dr Vikas Gawri is a board certified Aesthetic Plastic surgeon with extensive experience of more than 15 years in Rhinoplasty. He is among the top Rhinoplasty surgeon of India. He is trained from Dr. Wolfgang Gubisch from Germany. At Kyra Aesthetic Clinic, we have a full-fledged facility with a team of surgeons having more than 15 years of experience. Our precise techniques can decrease, increase or adjust the overall shape and size of your nose.
To BOOK AN APPOINTMENT
Call us or Whatsapp us at +91 80548 02500 – Dr. Rajni or +91 81466 66880
To BOOK AN APPOINTMENT
Call us or Whatsapp us at +91 80548 02500 – Dr. Rajni or +91 81466 66880