RF Skin Tightenning
Elegance what you deserve

Radio-frequency skin tightening is an aesthetic technique that uses radio frequency (RF) energy to heat tissue and stimulate subdermal collagen production in order to reduce the appearance of fine lines and loose skin. The technique induces tissue remodeling and production of new collagen and elastin. The process provides an alternative to facelift and other cosmetic surgeries.
By manipulating skin cooling during treatment, RF can also be used for heating and reduction of fat. Currently, the most common uses of RF-based devices are to noninvasively manage and treat skin tightening of lax skin (including sagging jowls, abdomen, thighs, and arms), as well as wrinkle reduction, cellulite improvement, and body contouring.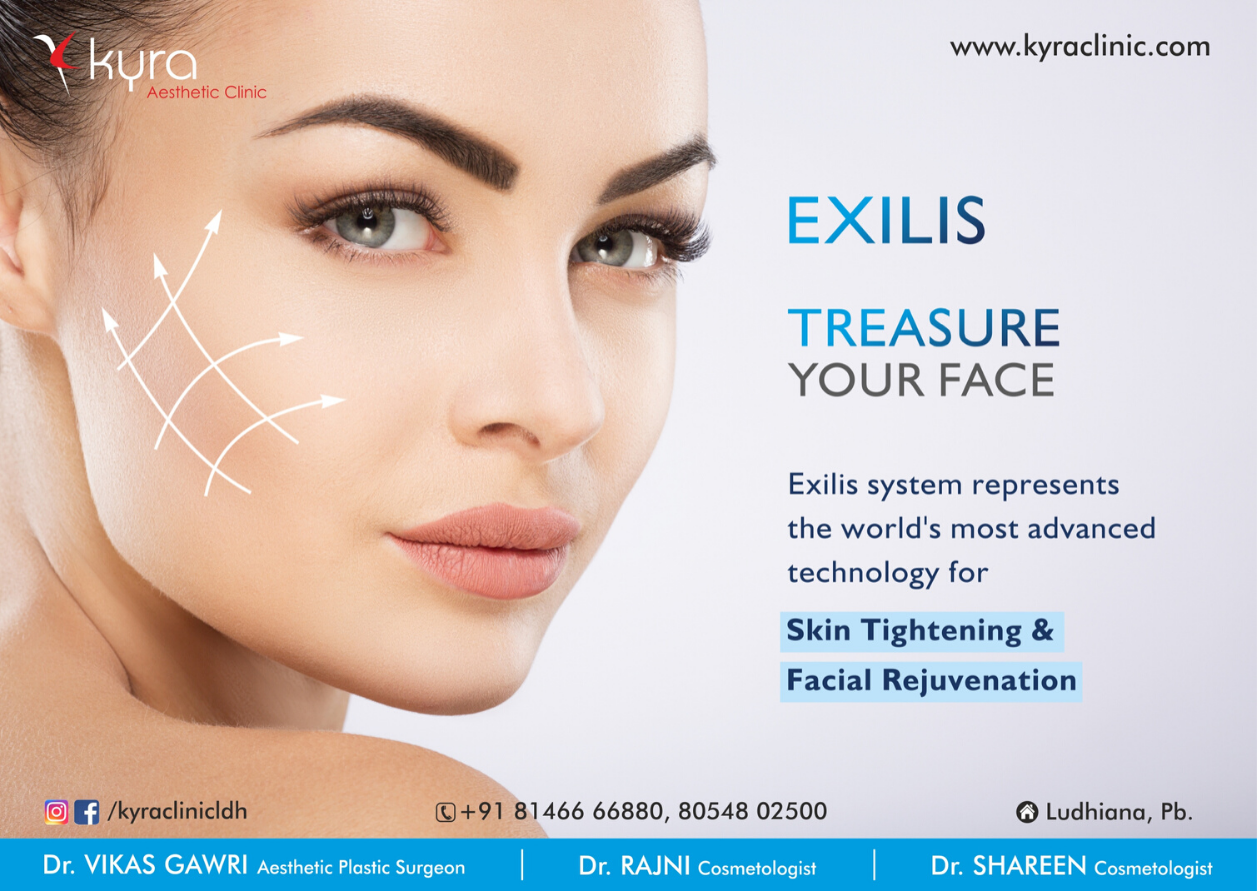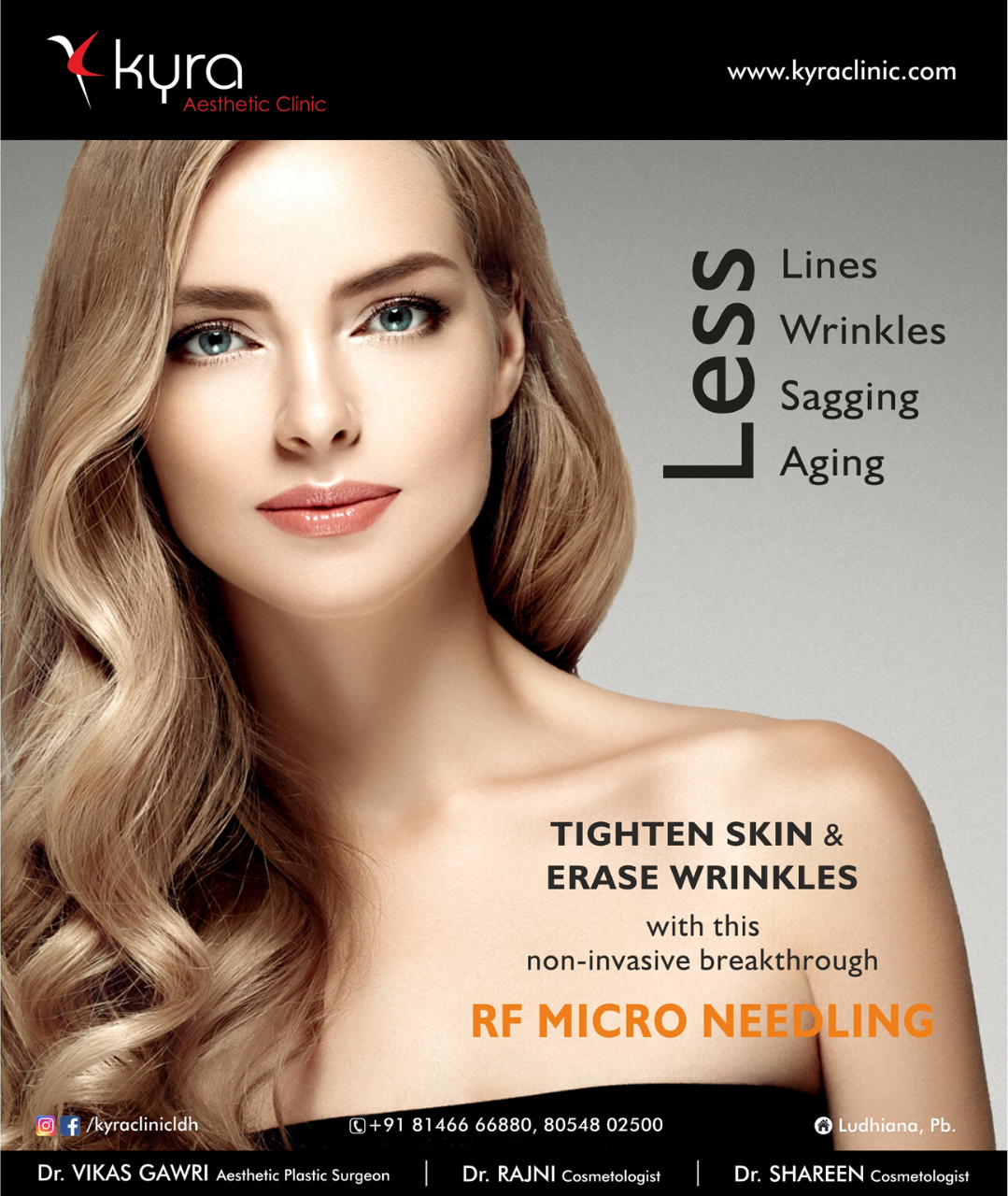 Who Should Undergo and Expected Results
Radio frequency skin tightening is recommended for those with loose or sagging skin particularly on the face, neck and chin, arms, thighs, and abdominal area. As a less conservative method, the procedure works best for mild to moderate cases of skin laxity and for those who seek a noninvasive alternative to facelift, liposuction, and tummy tuck. Individuals with residual skin laxity following a surgical procedure are also candidates for this aesthetic treatment.
Radio frequency skin tightening can be expected to effectively tighten up loose skin and eliminate sagging, leading to a general improvement in the quality and appearance of the skin. It can also eliminate wrinkling and achieve instant visible results that can further improve over an extended period.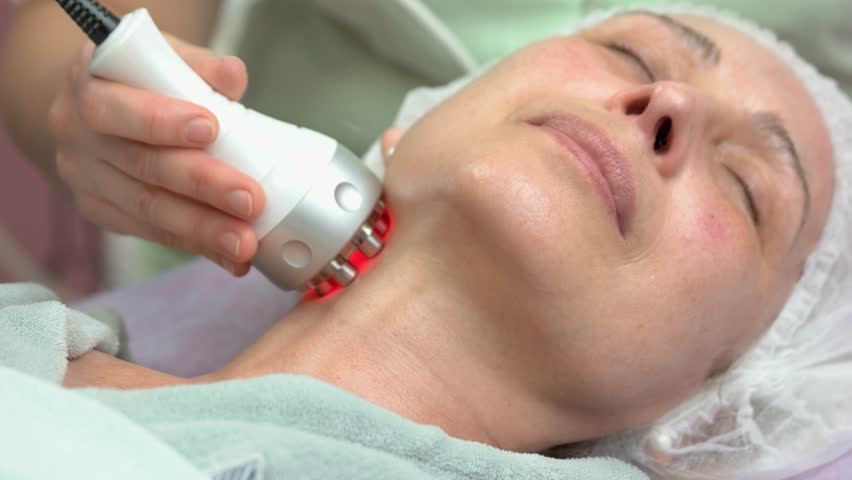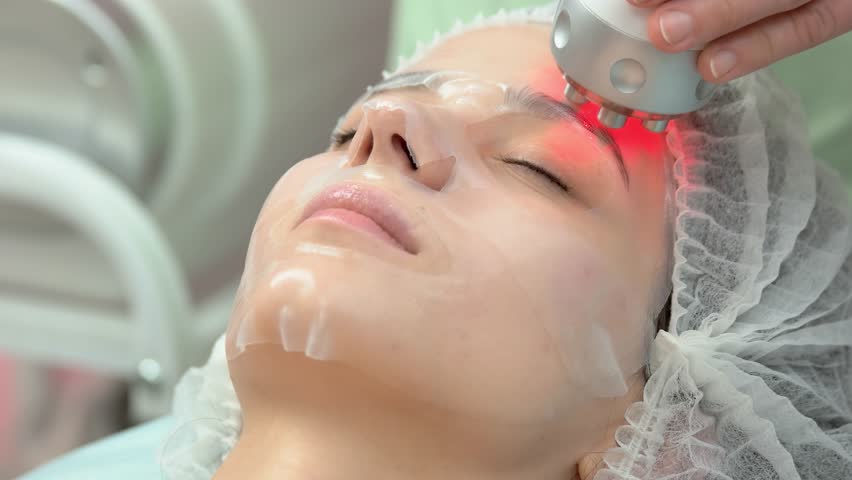 How is the Procedure Performed?
Radio frequency skin tightening is performed in a hospital, clinic, or aesthetic center. It is an outpatient procedure but patients need to come back for about 8 to 10 sessions, each lasting an average of 30 to 45 minutes, to complete the treatment program.
During the procedure, the patient is first asked to lie down and the entire treatment area is measured then marked. A sedative or a numbing medication is then provided as well as a cooling gel to provide protection for the skin. Once the patient is ready, the aesthetician presses the tip of the radio frequency device on the patient's skin, sending a pulse of heat into the deeper layers of the skin. The process is repeated multiple times over the treatment area to achieve maximum effects.
To ensure patient safety, the devices used in the procedure have a built-in cooling system that provides sufficient epidermal cooling during and after treatment. This way, the goal of the procedure is achieved without causing injury to the epidermis (the visible part of the skin).
Several different companies currently manufacture radio frequency skin tightening devices that differ based on the number of electrodes used, which determines the depth that they can penetrate. Presently, monopolar radio frequency devices are considered the safest and gentlest non-ablative choice because of their ability to deliver uniform levels of heat at controlled depths.
Some examples of these devices currently in use include Thermage, Venus Freeze, and VelaShape, which are produced by Solta Medical, Venus Concept, and Syneron, respectively.
Among these examples, Thermage was the first radio frequency skin tightening device to emerge. It has now been succeeded by the company's latest model, the ThermaCool NXT. The new monopolar device is upgraded with several key new features including a Comfort Plus Technology tip that massages the skin as it delivers radio frequency energy. This is just one of the many new features that are added to radio frequency devices with the goal of improving patient comfort during treatment. Studies show that the upgraded Thermage device achieves immediate tissue tightening in as much as 87% of patients. It was also found that only 5% of patients found the procedure too painful, a significant improvement from the 45% of patients who complained of severe pain from earlier models.
In addition to monopolar devices, the Aluma, manufactured by Lumenis, is an example of a bipolar radio frequency device, while the Accent, produced by Alma Lasers, combines bipolar and unipolar technologies.
Delhi, India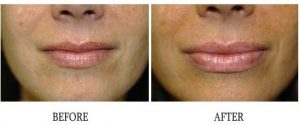 I underwent lip augmentation from kyra clinic. After surgery now my lips have become very beautiful. Thanks to Dr. Vikas.
I am 38-year-old women. I wanted attractive lips so I want to get treatment for my lips. My relative told me about the Kyra Clinic and its reputation in Punjab . Dr. Vikas Gawri convinced me with the way he explained the procedure .The staff was also very kind and professional. They provided me better facility and the treatment went smooth and painless. After surgery now my lips have become very beautiful. Thanks to Dr. Vikas.