Introduction
Nearly 25% of the population in USA have atleast one tattoo. But not all of them are happy about their decision or they regret.
But the good news is that laser treatments can get rid of your unwanted tattoo. The history of decorative tattooing dates back thousands of years. The desire to remove them has probably existed just as long. Early attempts to remove tattoos have had less than desirable results. The advent of Q-Switched Laser has permitted the removal of tattoo inks with a very low risk profile.
How Does The Laser Work – Laser Tissue Interaction
Tattoo consists of thousands of particles of pigment suspended in the skin. Laser tattoo removal works on the principle of Selective Photothermolysis. Q Switched laser dilivers energy in ultra short duration typically in nano seconds. This energy is selectively absolved by tattoo ink particles and their temperature rises to thousand of degrees and the tattoo pigment is fragmented. These small fragments of pigment will be absorved by body's own cells called macrophages by the process called Phagocytosis. The tattoo inks selectively absorb the laser energy without damaging the normal surrounding skin tissue in the process.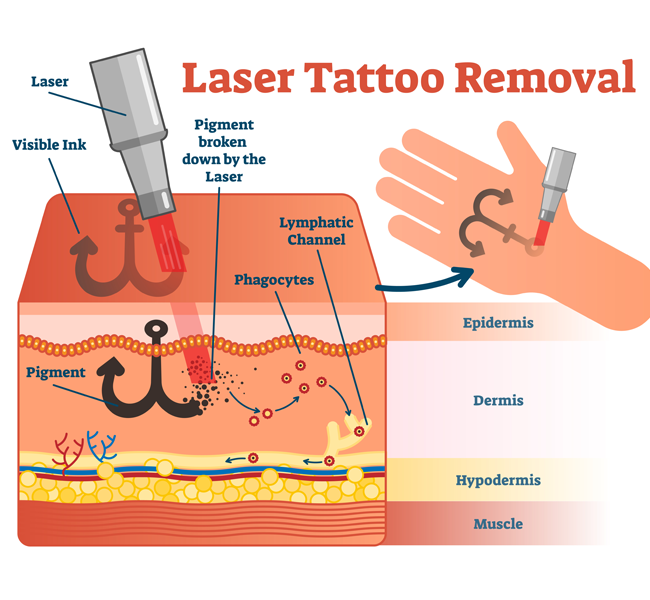 What are the Limitation of Laser Tattoo Removal?
Q Switch Lasers are the currently Gold Standard in Laser Tattoo Removal but the limitations may  include as under –
Incomplete clearance of Ink despite multiple sessions.
Long Total treatment duration (in Months).
Large interval between sessions (4-6weeks).
Side effects such as dyschromia, blistering or scarring.
OUR Advantages
At Kyra Clinic, we have ALMA Q Laser, which is a gold standard in treatment of Tattoos and Facial Pigmentation. It is US-FDA approved Nd-YAG Q Switch Laser.
Treatment is done by expert team of Doctors including Skin Specialist and Plastic Surgeon.
At Kyra clinic, we have State of Art Infrastructure with international  standards.
To BOOK AN APPOINTMENT
Call us or Whatsapp us at +91 80548 02500 – Dr. Rajni or +91 81466 66880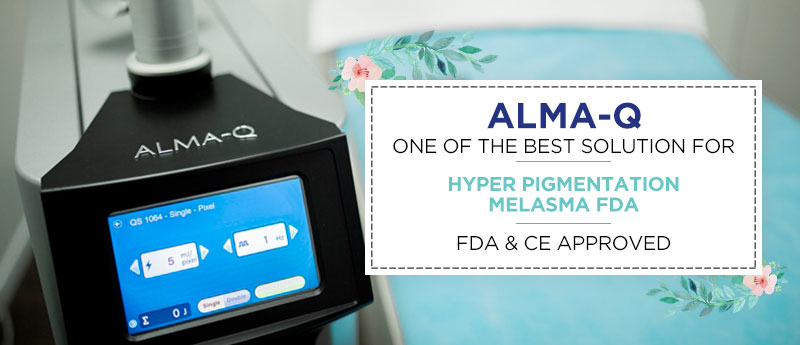 Kyra Clinic is equipped with the Latest World Class Lasers, making our client feel the difference…
– Double Pulse Technology – delivering maximum power
– Multiple Wavelengths – for full spectrum multi-color tattoo removal
– Unique Depth Control Capabilities – for precise and accurate treatment
– Safe & Effective – for all skin types (I-VI) as well as for thin and delicate areas

1064 nm wavelength for blue/black ink.  532 to 650 nm for green/red/yellow ink (coloured tattoo)
To BOOK AN APPOINTMENT
Call us or Whatsapp us at +91 80548 02500 – Dr. Rajni or +91 81466 66880
Acne Scars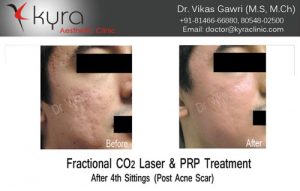 I tried all the ointments, home remedies and took medicines from different dermatologists. One of my friends recommended me to Kyra Clinic. Dr. Rajni consulted and advised me cocktail of Laser and PRP Treatment for my acne scars. I underwent 4 sessions in 6 months. I am excited to see my skin improving with every
…
I tried all the ointments, home remedies and took medicines from different dermatologists. One of my friends recommended me to Kyra Clinic. Dr. Rajni consulted and advised me cocktail of Laser and PRP Treatment for my acne scars. I underwent 4 sessions in 6 months. I am excited to see my skin improving with every session. The doctor has asked to follow after every 6 months. Thanks Dr. Rajni