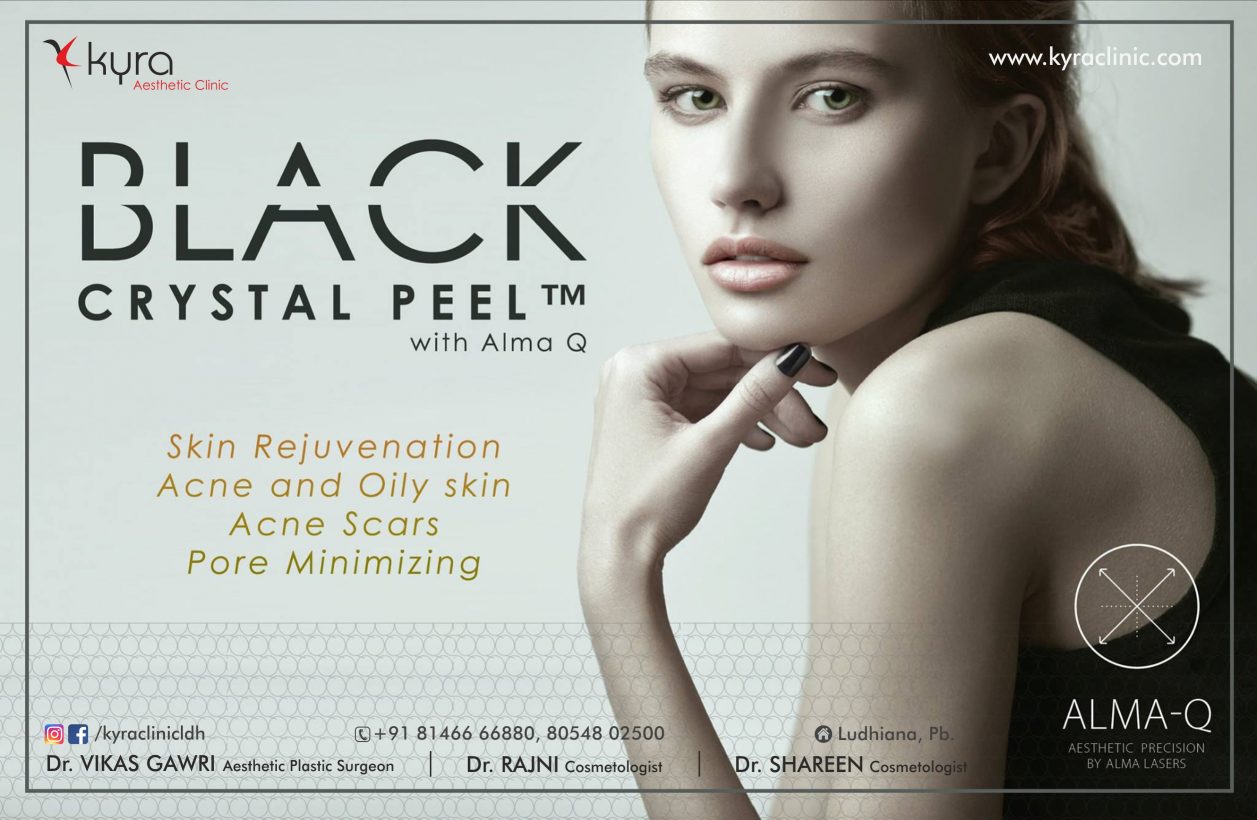 Laser Peel
Laser peel is a treatment performed to replace your damaged, dull skin with healthy, new skin. Advanced techniques are available nowadays for laser peel to remove a wide range of conditions like acne scars, scarring, pigmentation and more. People can get completely rejuvenated skin with a laser peel. The process involves laser energy that feels gentle yet reaches deep in your skin to exfoliate your damaged and rough skin cells. As a result, your skin reveals a softer, younger and fairer layer.
You can come to Kyra Aesthetic Clinic for effective, safe and quick laser peel treatment. Our technique will help you diminish unwanted pores and manage discoloration without using any harsh chemicals.
What can be treated with laser peel?
Large skin pores
Skin discoloration
Dull and dark skin
Acne scars
Uneven skin texture and tone
Melasma, pigmentation
Sun spots, age spots, freckle
Loose skin on the eyelids
Lines on the upper lip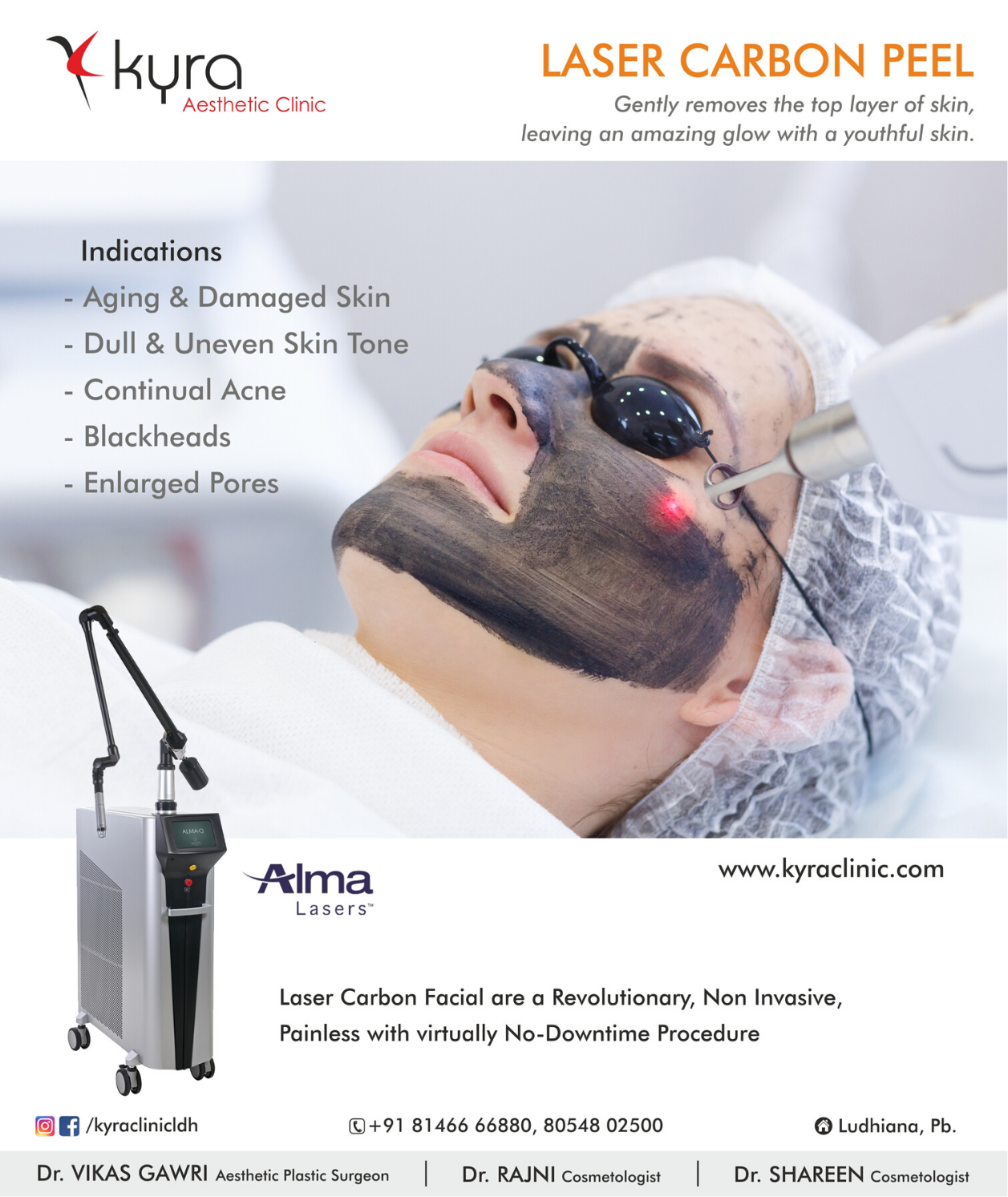 Is laser peel a safe treatment?
Almost everyone can utilize laser peel treatment in the presence of a qualified and experienced medical practitioner. At Kyra Aesthetic Clinic, our professional doctor examines your case to choose the best-suited approach of laser peel by minimizing any chances of risks.
Our specialist will follow these steps to provide a safe and effective laser peel experience:
Detailed consultation regarding the process along with a thorough examination of your medical history.
Best practices used in the preparation of areas that require laser peel.
Evaluation of results and symptoms after the treatment to prescribe necessary medicines to avoid complications.
Detailed instructions related to aftercare for patients to recover with the best results.
What to expect during laser peel treatment?
Laser treatment, at Kyra, is performed by a qualified doctor. The procedure involves the application of a topical cream that serves as an aesthetic. The cream is applied around 30 to 40 minutes before starting the laser peels. Then, the processional begins a precise use of laser equipment. During the procedure, your skin is exposed to cool air for comfort.
However, you can expect a sense of heated skin in the treated area for several hours after getting out of the treatment room.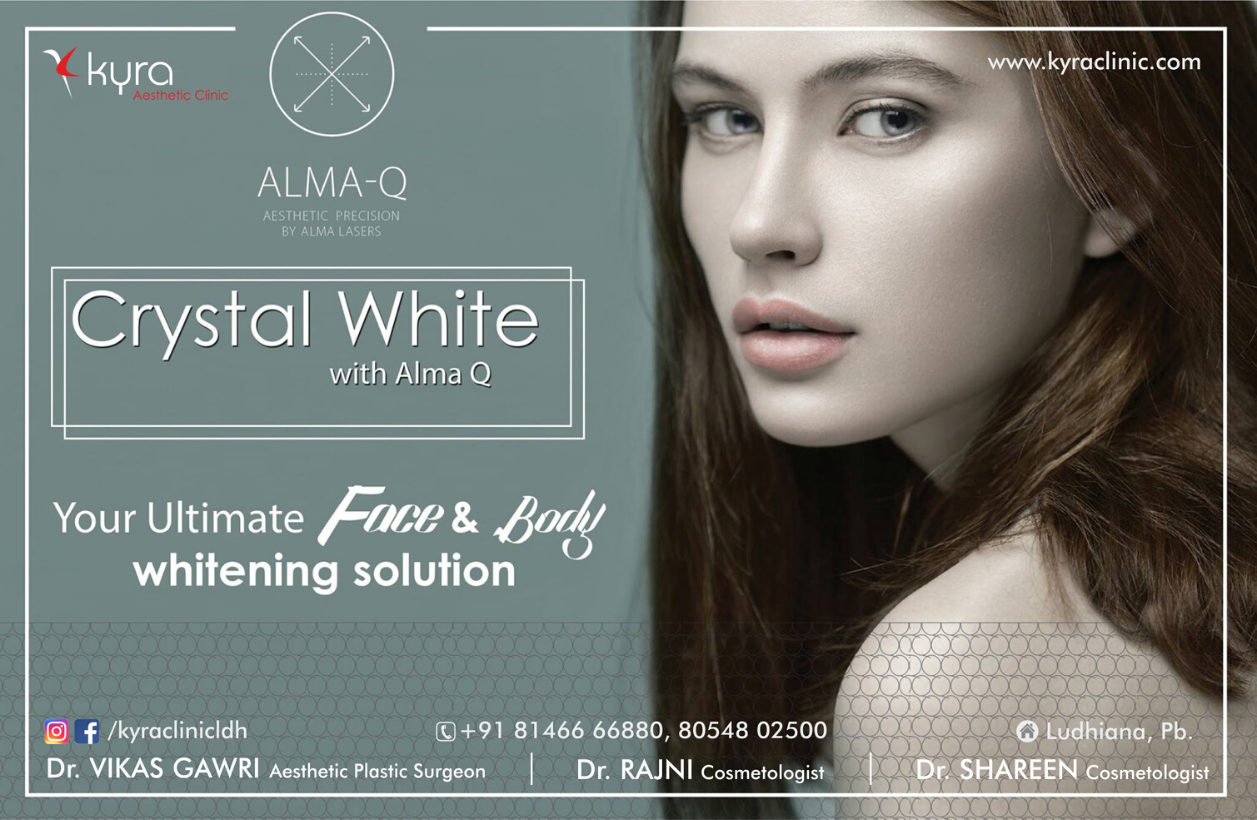 Laser peel: recovery and aftercare
The results depend on the original condition of a patient's skin. Our doctor provides a planned approach to recover as conveniently as possible and achieve the finest results. While most patients attain the desired results with a single session of laser peel, some require multiple sessions to target more stubborn conditions like acne scars.
Usually, there is no discomfort or downtime related to laser peel. You can immediately start using your regular products after the treatment. However, some patients might experience a certain level of swelling and redness in the treated area. Our experts recommend topical creams to avoid dryness. It is important to keep your skin protected from dryness for at least the initial 5 days after the treatment.
You will also receive necessary antiviral and antibiotic medications to ensure a safe and quick recovery, if required.
TESTIMONIALS – COSMETIC SURGERY
I tried all the ointments, home remedies and took medicines from different dermatologists. One of my friends recommended me to Kyra Clinic. Dr. Rajni consulted and advised me cocktail of Laser and PRP Treatment for my acne scars. I underwent 4 sessions in 6 months. I am excited to see my skin improving with every… session. The doctor has asked to follow after every 6 months. Thanks Dr. Rajni Read more "Acne Scars"
My son from abroad always wanted that I should get a cosmetic treatment to look young. He recommended me to Kyra Aesthetic Clinic in Ludhiana. I met Dr. Rajni and she advised me Fractional Laser Treatment. I underwent 3 treatments at gap of 1 month . The doctor also did injection treatment from my blood.… We are happy to see the tight and glowing skin. My wife also got the same treatment with me. Thanks to Dr. Rajni. Read more "Facial Rejuvenation, Mr. Sharma, 52 Years , Amritsar"
I underwent hair laser treatment from kyra clinic. I started looking smart and younger. I am very thankful to Dr. Vikas and his team. I am 29-year-old man. Due to hair loss I was looking much older than my age friends. So I decided for hair treatment and I went to Kyra clinic. Dr. Vikas understood my problem and explained the process for treatment and satified me for my queries partaining to it . After the surgery I started looking smart and younger. I am very thankful to Dr. Vikas and his team.
I got my laser hair treatment from kyra clinic. Now I look young and dynamic. I am 40-year-man and I was getting hair loss in front of my head which looked bad. I went to different clinics but when I went to Kyra clinic and meeting Dr. Vikas and understanding my problem they provide me good facility and treatment. After surgery now I look young and dynamic.
I had hair loss problem. I went to Kyra Clinic for laser hair treatment from Dr Vikas. I am happy with the results. I am 35-year-old man. I had hair loss problem and because of that I always use to feel embarrassed in social gatherings. So I went to Kyra Clinic for laser hair treatment from Dr Vikas. After laser treatment I am looking smart ,all thanks to Dr. Vikas Gawri's and his team.