Laser hair removal Vs Waxing
Laser Hair Removal procedures have gained a lot of popularity in recent days. Body hair removal has become a regular affair for both men and women nowadays. While procedures like waxing, shaving, tweezing are cumbersome and have to be done regularly which means a lot of time and money wasted on these expensive procedures and countless visits to hair salons and parlors, Laser hair removal procedures claim to deliver long lasting if not permanent results.
Anybody who undergoes shaving of waxing on regular basis will tell you how cumbersome the procedure is. After a few days, there is a new crop of hair growth and if you are opting for a wax you have to wait for just the right amount of hair growth so that they can be removed. It becomes a regular chore for people and becomes quite frustrating. It's best to undergo a permanent hair removal procedure like laser than constantly wasting time and money on temporary ones.
Most people think that Laser will remove their unwanted hair permanently in just a single sitting. Well the answer is not 100 percent true. Laser does require multiple sittings but they are far less than the number of procedures you opt for in waxing or shaving on a yearly basis.
Laser throws a concentrated beam of light over the body area where you need hair removal which penetrates deep within the skin and target the black pigment melanin in your hair follicles. These pigments (only the active ones) get destroyed by the heat of this beam and die from root. However not all hair follicles are active all the time. After some time you will observe new hair growth but this time the new hair will be less dense and lighter in texture. With each follow up Laser treatment, your new hair growth will decline and within 6-8 sittings 95% of your hair will be permanently gone.
To BOOK AN APPOINTMENT
Call us or Whatsapp us at +91 80548 02500 – Dr. Rajni or +91 81466 66880 – Dr. Shareen
After that you would require maintenance sessions that will be once or twice a year only. Most patients will discover some minute hair growth once their treatment is complete which can be taken care of by opting for maintenance or touch up sessions.
The growth rate of hair depends on person to person and also depends a lot on his diet, age, weather and hormonal balance.
While laser delivers long lasting results and causes no pain or discomfort, waxing involves ripping the hair from the roots using a strip of hot wax. Hot wax is directly applied to the skin and is been pulled out in the opposite direction after its cooled down. In this procedure hair typically takes longer to reappear than in shaving but within 2-3 weeks new hair growth is visible. Needless to say the procedure is also intensely painful and requires a minimum of quarter inch of hair growth for removal.
Face & Neck
Chest & Back
Arms & Legs
Bikini Area
Underarms
Full Body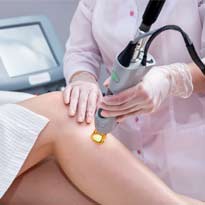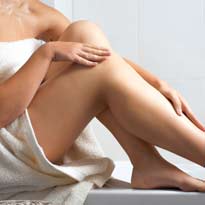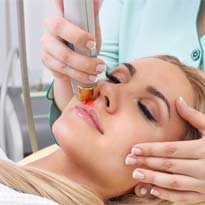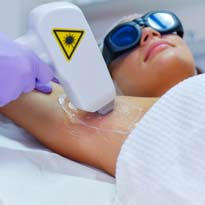 We at our clinic have the state of the art world standard hair removal machine and technology which can remove hair from your body within few minutes to an hour (depending on body part and hair density) and guarantee you permanent hair loss without any pain, discomfort or side effects.

LightSheer DUET includes two handpieces
A smaller handPiece for Face and Neck.
A larger high speed handPiece for Full body.
A video demonstrate technology for high speed and painless hair removal.
Know More About Machine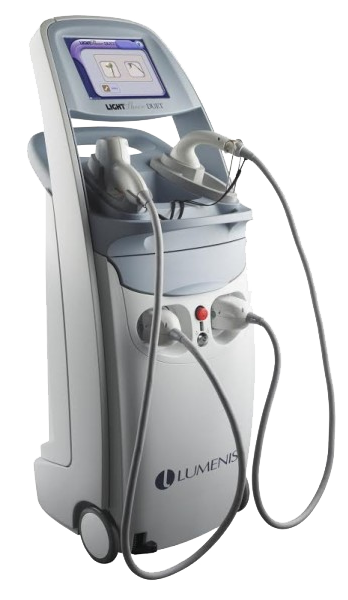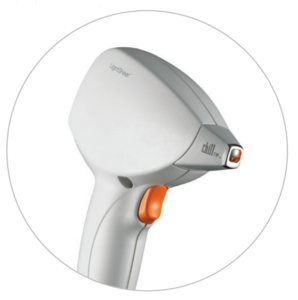 A smaller handpiece with chillTip for face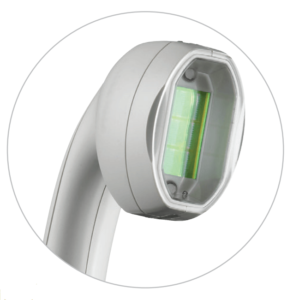 A larger handpiece, high speed, vaccum assisted for legs & arms
To BOOK AN APPOINTMENT
Call us or Whatsapp us at +91 80548 02500 – Dr. Rajni or +91 81466 66880 – Dr. Shareen
Acne Scars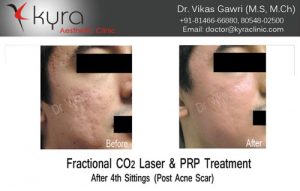 I tried all the ointments, home remedies and took medicines from different dermatologists. One of my friends recommended me to Kyra Clinic. Dr. Rajni consulted and advised me cocktail of Laser and PRP Treatment for my acne scars. I underwent 4 sessions in 6 months. I am excited to see my skin improving with every… session. The doctor has asked to follow after every 6 months. Thanks Dr. Rajni Read more "Acne Scars"