Laser hair removal versus electrolysis
Back in earlier days people would depend on shaving, waxing or tweezing to remove unwanted hair but now there are lot of permanent solutions which will stop growth of unwanted hair from your body permanently.
Two of the most popular treatments for permanent hair removal are Laser and Electrolysis.
They both used different technology, have their pros and cons but both deliver satisfactory results.
Laser uses a concentrated beam of light which penetrates into the skin, targets and destroys the black pigment melanin in your hair follicles by burning them without causing any harm to your skin. This treatment is more effective for people with dark hair and may not be very effective on tattooed skin, dark skin and grey hair. Dark hair and contrast between the skin and hair is important in laser treatment. Other difference is that while Laser requires fewer sittings (6-8) to remove hair from a specific body part, Electrolysis requires far more number of sittings but is ideal for people who can't undergo laser due to their hair texture, skin color or tattoos.
Electrolysis involves inserting a tiny needle like problem into the skin which destroys the hair follicles by electrocuting them once inside the skin.
Although laser claims to offer a permanent hair solution but in reality it does require once a year maintenance sessions as hair growth is not stopped completely even after completing all the mandatory 6-8 sittings. The quantity and texture of new hair reduces significantly after laser treatment.
To BOOK AN APPOINTMENT
Call us or Whatsapp us at +91 80548 02500 – Dr. Rajni or +91 81466 66880 – Dr. Shareen
Electrolysis has some advantages and disadvantages over laser treatment:-
Electrolyisis is permanent and doesn't need any annual maintenance sessions like Laser
Requires far more number of and more frequent sittings than laser.
Is not as fast as Laser.
Is effective for people of any skin type, skin color, hair type and hair color.
Electrolysis doesn't require application of any gel or bleaches on the skin and has fewer side effects than laser.
People who undergo electrolysis find it more discomforting and painful than laser treatment.
Infection or scarring can occur by using un-sanitized needles.
Face & Neck
Chest & Back
Arms & Legs
Bikini Area
Underarms
Full Body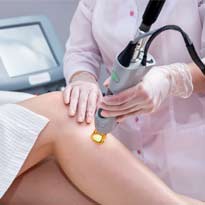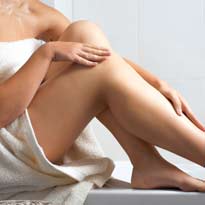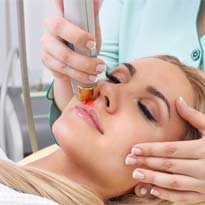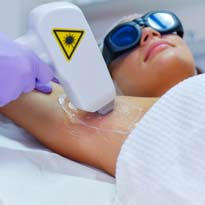 Be it any procedure Laser or Electrolysis it's best to consult your dermatologist and surgeon regarding which one will be more suited to you.
After examination of your body type, skin type and hair our team of skilled doctors will recommend you a solutions which is best suited for your needs.

LightSheer DUET includes two handpieces
A smaller handPiece for Face and Neck.
A larger high speed handPiece for Full body.
A video demonstrate technology for high speed and painless hair removal.
Know More About Machine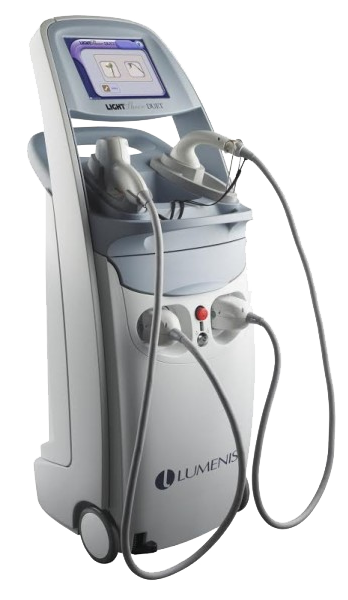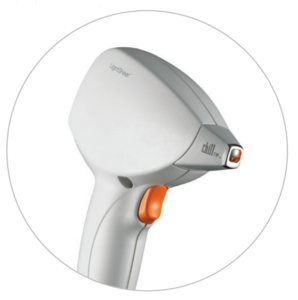 A smaller handpiece with chillTip for face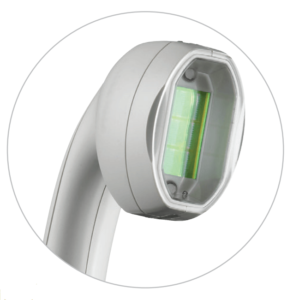 A larger handpiece, high speed, vaccum assisted for legs & arms
To BOOK AN APPOINTMENT
Call us or Whatsapp us at +91 80548 02500 – Dr. Rajni or +91 81466 66880 – Dr. Shareen
I tried all the ointments, home remedies and took medicines from different dermatologists. One of my friends recommended me to Kyra Clinic. Dr. Rajni consulted and advised me cocktail of Laser and PRP Treatment for my acne scars. I underwent 4 sessions in 6 months. I am excited to see my skin improving with every… session. The doctor has asked to follow after every 6 months. Thanks Dr. Rajni Read more "Acne Scars"
My son from abroad always wanted that I should get a cosmetic treatment to look young. He recommended me to Kyra Aesthetic Clinic in Ludhiana. I met Dr. Rajni and she advised me Fractional Laser Treatment. I underwent 3 treatments at gap of 1 month . The doctor also did injection treatment from my blood.… We are happy to see the tight and glowing skin. My wife also got the same treatment with me. Thanks to Dr. Rajni. Read more "Facial Rejuvenation, Mr. Sharma, 52 Years , Amritsar"
I underwent hair laser treatment from kyra clinic. I started looking smart and younger. I am very thankful to Dr. Vikas and his team. I am 29-year-old man. Due to hair loss I was looking much older than my age friends. So I decided for hair treatment and I went to Kyra clinic. Dr. Vikas understood my problem and explained the process for treatment and satified me for my queries partaining to it . After the surgery I started looking smart and younger. I am very thankful to Dr. Vikas and his team.
I got my laser hair treatment from kyra clinic. Now I look young and dynamic. I am 40-year-man and I was getting hair loss in front of my head which looked bad. I went to different clinics but when I went to Kyra clinic and meeting Dr. Vikas and understanding my problem they provide me good facility and treatment. After surgery now I look young and dynamic.
I had hair loss problem. I went to Kyra Clinic for laser hair treatment from Dr Vikas. I am happy with the results. I am 35-year-old man. I had hair loss problem and because of that I always use to feel embarrassed in social gatherings. So I went to Kyra Clinic for laser hair treatment from Dr Vikas. After laser treatment I am looking smart ,all thanks to Dr. Vikas Gawri's and his team.