Laser Hair Removal is a common cosmetic surgery done to remove unwanted hair from body through an effective minimally invasive surgery. People can opt for Laser Hair Removal if they are tired of unwanted hair and done with shaving, tweezing or waxing. Laser is a highly concentrated beam of light which is exposed into hair follicles. Once the pigment in these follicles absorbs the light, it destroys the hair.
Through Laser people can get rid of unwanted hair from face, leg, chin, back, arm, underarms, bikini line and other areas.
Laser has many benefits, some of them are as follows:-
Accuracy:- Through Laser surgery, the doctor can target selectively on dark and coarse air and leave the surrounding skin undamaged. The Laser beam can pinpoint on the exact target and it's intensity can be increased or decreased depending on the hair quality and thickness.
Speed:- Laser operation takes a fraction of seconds to damage a hair follicle on a selected area and can destroy many hairs in a second and depending on the area operated on, it's size, quantity and thickness of hair the whole procedure may take from a few minutes to an hour.
Permanent Results:- The results are usually permanent and patient can get rid of unwanted hair from his body for life long in a few sessions only.
To BOOK AN APPOINTMENT
Call us or Whatsapp us at +91 80548 02500 – Dr. Rajni or +91 81466 66880 – Dr. Shareen
The wonderful technology laser opts is that it only targets the black melanin pigment of the hair and spares the other tissue from getting damaged.
The average amount of session required by a patient to achieve permanent results is in between 6-8 since many set of hairs are in dormant (resting) phase and they remain unaffected and undamaged in this stage. The patient has to wait till they become active again and hence wait for the next session.
Laser operation results in decrease in number or hairs, increase in time period for the eruption of new hair and overall decrease in thickness of hair in the targeted area.
You can expect upto 95% reduction of hair through laser surgery.
Laser Hair Removal Cost will depend upon various factors including type of procedure, targeted body part, thickness and quantity of hair etc.
Face & Neck
Chest & Back
Arms & Legs
Bikini Area
Underarms
Full Body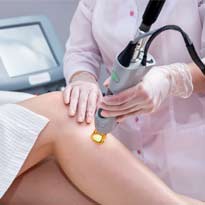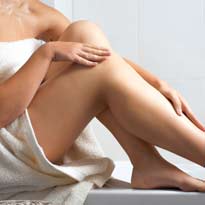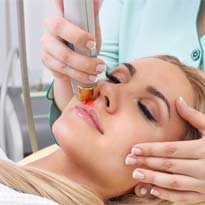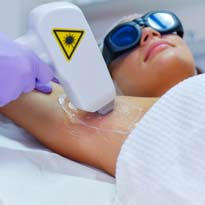 Virtually any body part can be benefitted by this treatment and can also be used for Tattoo Removal, Peel, Toning, Vaginal Tightening, Removal of Pigmentations, Vein Treatment, Freckles, Facial Rejuvenation, Resurfacing, Removal of Stretch Marks on all parts of the body and even full body.
Before searching for Laser Hair Removal Price consult your surgeon ask him which technology he is using, if the procedure is painless, is the doctor and his team well qualified and experienced? Also check for the infrastructure of the clinic/hospital before opting for the treatment. As a state of the art infrastructure tells a lot about the quality of the treatment provided at the hospital.

LightSheer DUET includes two handpieces
A smaller handPiece for Face and Neck.
A larger high speed handPiece for Full body.
A video demonstrate technology for high speed and painless hair removal.
Know More About Machine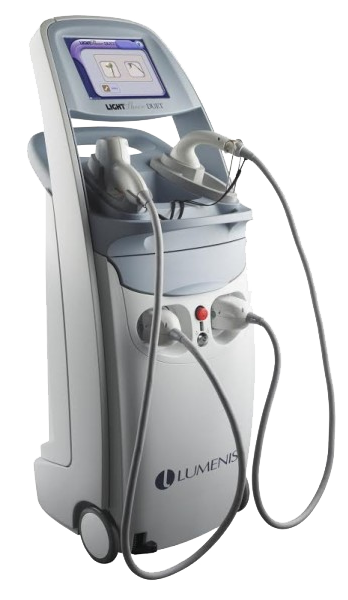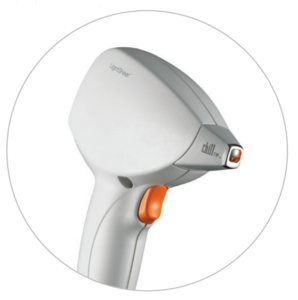 A smaller handpiece with chillTip for face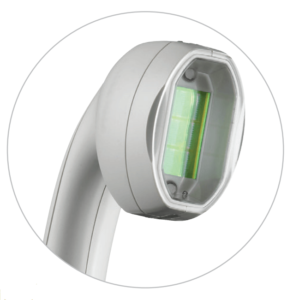 A larger handpiece, high speed, vaccum assisted for legs & arms
To BOOK AN APPOINTMENT
Call us or Whatsapp us at +91 80548 02500 – Dr. Rajni or +91 81466 66880 – Dr. Shareen
I tried all the ointments, home remedies and took medicines from different dermatologists. One of my friends recommended me to Kyra Clinic. Dr. Rajni consulted and advised me cocktail of Laser and PRP Treatment for my acne scars. I underwent 4 sessions in 6 months. I am excited to see my skin improving with every… session. The doctor has asked to follow after every 6 months. Thanks Dr. Rajni Read more "Acne Scars"
My son from abroad always wanted that I should get a cosmetic treatment to look young. He recommended me to Kyra Aesthetic Clinic in Ludhiana. I met Dr. Rajni and she advised me Fractional Laser Treatment. I underwent 3 treatments at gap of 1 month . The doctor also did injection treatment from my blood.… We are happy to see the tight and glowing skin. My wife also got the same treatment with me. Thanks to Dr. Rajni. Read more "Facial Rejuvenation, Mr. Sharma, 52 Years , Amritsar"
I underwent hair laser treatment from kyra clinic. I started looking smart and younger. I am very thankful to Dr. Vikas and his team. I am 29-year-old man. Due to hair loss I was looking much older than my age friends. So I decided for hair treatment and I went to Kyra clinic. Dr. Vikas understood my problem and explained the process for treatment and satified me for my queries partaining to it . After the surgery I started looking smart and younger. I am very thankful to Dr. Vikas and his team.
I got my laser hair treatment from kyra clinic. Now I look young and dynamic. I am 40-year-man and I was getting hair loss in front of my head which looked bad. I went to different clinics but when I went to Kyra clinic and meeting Dr. Vikas and understanding my problem they provide me good facility and treatment. After surgery now I look young and dynamic.
I had hair loss problem. I went to Kyra Clinic for laser hair treatment from Dr Vikas. I am happy with the results. I am 35-year-old man. I had hair loss problem and because of that I always use to feel embarrassed in social gatherings. So I went to Kyra Clinic for laser hair treatment from Dr Vikas. After laser treatment I am looking smart ,all thanks to Dr. Vikas Gawri's and his team.