Laser Hair Removal Of Upper Lip
Laser Hair Removal is the most widespread and effective treatment for removing body hair.
The advantages of Laser Surgery is that you can get painless, fast and safe removal of hair from delicate body parts like face and neck to large area of the body like thighs, back, legs and chest.
Laser Hair Removal targets the melanin in hair that gives it black color leaving the skin tissues undamaged and intact. The black melanin in the hair absorbs the laser beam and the hair gets destroyed by its heat.
To BOOK AN APPOINTMENT
Call us or Whatsapp us at +91 80548 02500 – Dr. Rajni or +91 81466 66880 – Dr. Shareen
However this selective targeting by the hair removal machine only targets the active hair at that particular time. Not all hairs remain active throughout the day, some of are also in resting phase. Therefore the procedure sometimes requires 6-8 sittings for complete removal of body hair from that area. The Laser targets the hair follicles and burn them therefore new hair growth takes much longer than average.
Laser is also an effective technique for hair removal in delicate areas like upper lip. The in-home kits are not safe to be applied for hair removal on face, therefore it is advised by medical bodies to get the procedure of upper lip hair removal should be done only by an experienced and qualified medical practitioner only.
Face & Neck
Chest & Back
Arms & Legs
Bikini Area
Underarms
Full Body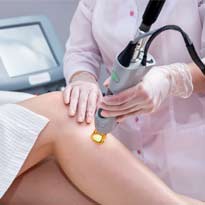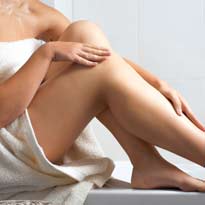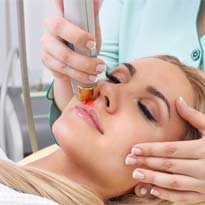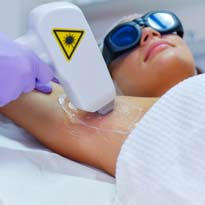 We use advance machines of premium quality which are considered gold standard in laser hair removal in the world. Apart from that our world class infrastructure and lineup of experienced staff, doctors, cosmetic surgeons and skin specialists will make your hair removal long lasting, safe and highly accurate.

LightSheer DUET includes two handpieces
A smaller handPiece for Face and Neck.
A larger high speed handPiece for Full body.
A video demonstrate technology for high speed and painless hair removal.
Know More About Machine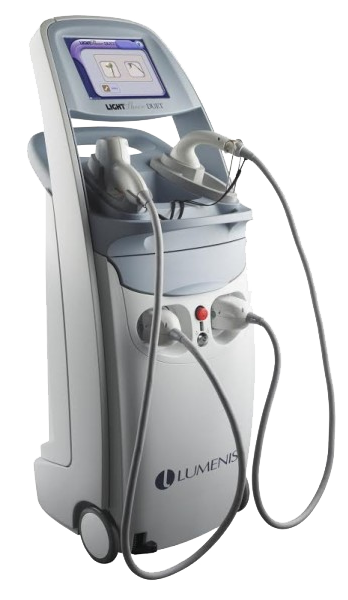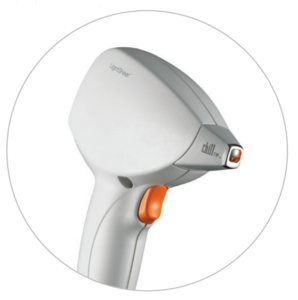 A smaller handpiece with chillTip for face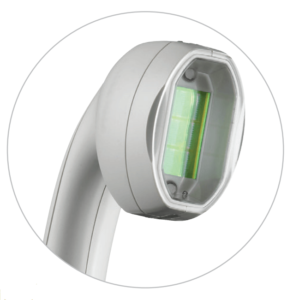 A larger handpiece, high speed, vaccum assisted for legs & arms
To BOOK AN APPOINTMENT
Call us or Whatsapp us at +91 80548 02500 – Dr. Rajni or +91 81466 66880 – Dr. Shareen
Acne Scars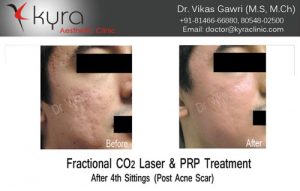 I tried all the ointments, home remedies and took medicines from different dermatologists. One of my friends recommended me to Kyra Clinic. Dr. Rajni consulted and advised me cocktail of Laser and PRP Treatment for my acne scars. I underwent 4 sessions in 6 months. I am excited to see my skin improving with every… session. The doctor has asked to follow after every 6 months. Thanks Dr. Rajni Read more "Acne Scars"