Laser for Burn Scars
The traumatic experience of a second-degree or a third-degree burn leaves a person with scars. Those scars keep reminding about that traumatic experience and cause low self-confidence in person for a lifetime. But it doesn't have to be that way!
With our proven burn scar revision through laser surgery, patients can heal faster and go back to their everyday lifestyle in a few days only. Our experts are able to successfully treat old, new and severe scars, along with the scars that appeared due to abnormal healing. We evaluate patients before and after the surgery to monitor the results.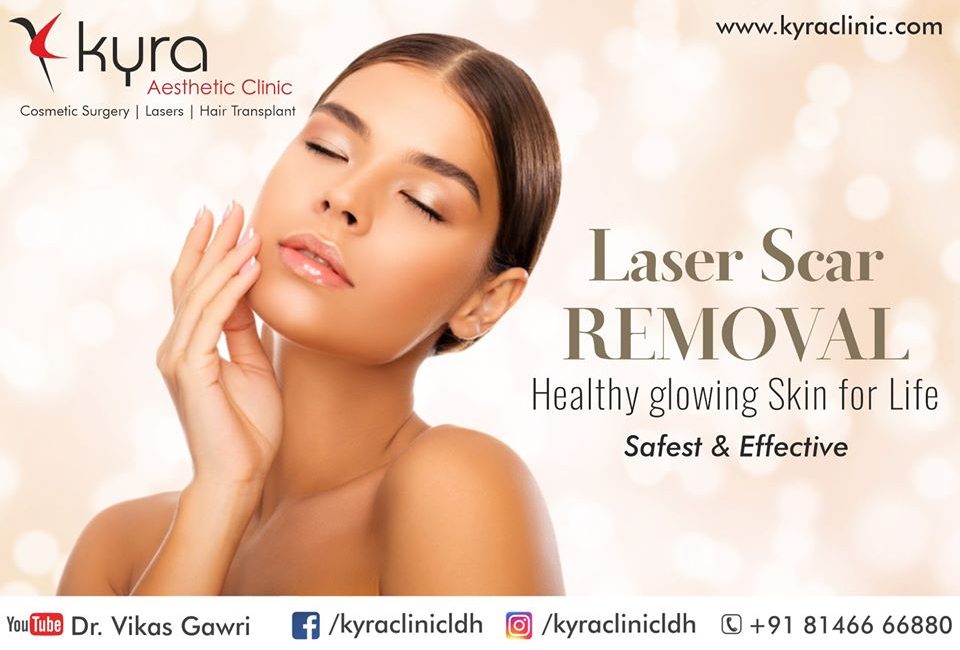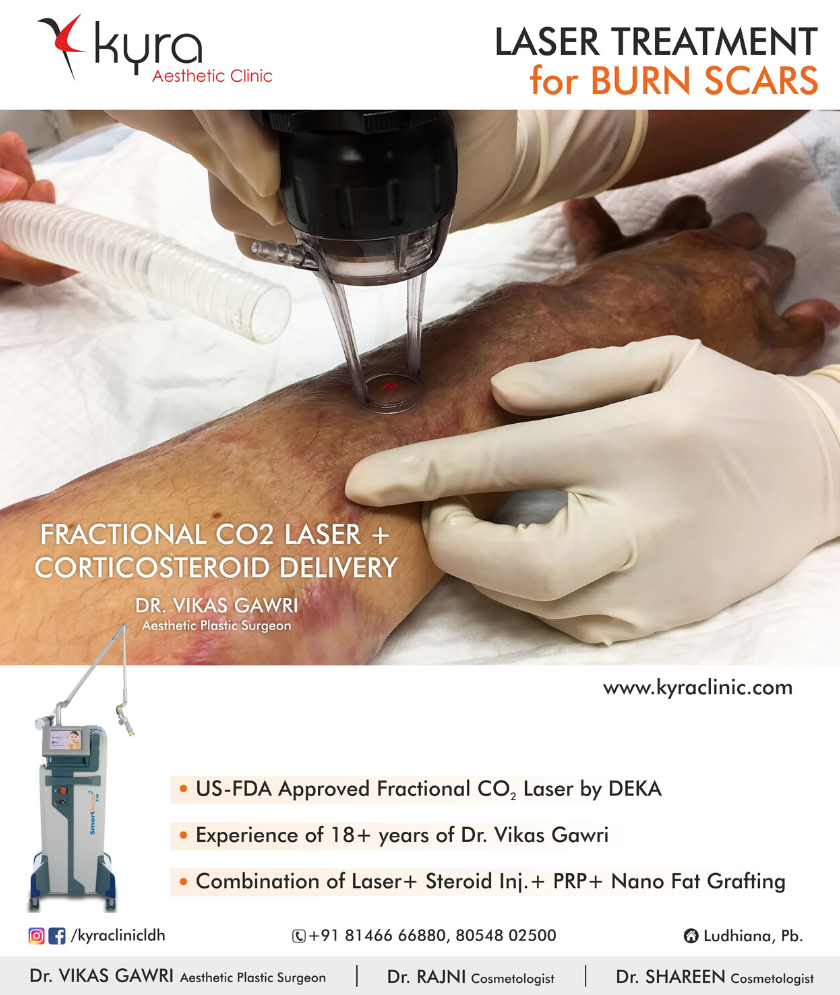 How does the treatment work?
When treating a patient, our skilled and experienced surgeon uses a laser light beam to stimulate new tissue growth in the skin. These new tissues replace all the scar tissues, which results in a healthy skin layer on the treated area.
For most patients, it can take about 4 to 5 treatments to achieve optimal results. However, this number can vary, depending on the condition of every patient. Both paediatric and adult patients receive sedation during this treatment. We keep a dedicated anaesthesia expert in the treatment room to manage the sedation process accurately.
Will the burn scar disappear completely?
While mild and even moderate burn scars become almost unrecognizable, severe ones usually don't completely go away. For severe burns, our surgeon performs multiple sessions to get the finest results.
What about the treatment duration and recovery process?
Generally, it can take about 5 to 7 sessions divided between 4-week period. However, the number of sessions depends on the original condition of burn scars and the results obtained.
After the treatment, you will require about one week of period to heal. During this period, your skin will regularly turn darker and shed off. Apart from that, there are no unwanted symptoms to worry about. In some cases, temporary discoloration is possible, which is manageable with the help of sun protection.
Our doctor will provide consultation post-surgery to help you with a specific planned prepared for you. Along with that, you will be called for follow-up check-ups regularly to evaluate the results and find out the further sessions, if needed.
Why choose Kyra for laser burn scar treatment?
Burn scars are considered one of the most difficult scars to deal with. At Kyra Aesthetic Clinic, we specialize in using top-notch laser technology with precision to offer the best results to patients. Our surgeon has been treating patients for more than 15 years with excellent results.
Call now to discuss your case with our expert surgeon.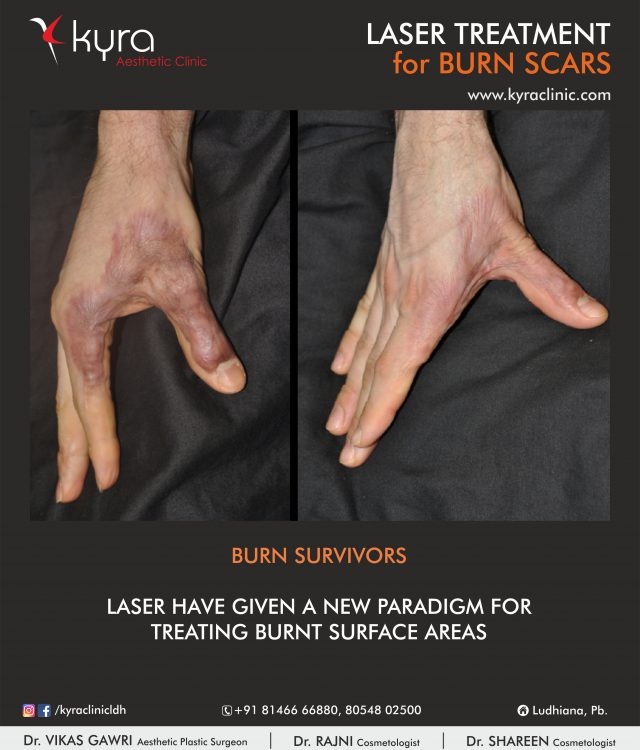 TESTIMONIALS – COSMETIC SURGERY
I tried all the ointments, home remedies and took medicines from different dermatologists. One of my friends recommended me to Kyra Clinic. Dr. Rajni consulted and advised me cocktail of Laser and PRP Treatment for my acne scars. I underwent 4 sessions in 6 months. I am excited to see my skin improving with every… session. The doctor has asked to follow after every 6 months. Thanks Dr. Rajni Read more "Acne Scars"
My son from abroad always wanted that I should get a cosmetic treatment to look young. He recommended me to Kyra Aesthetic Clinic in Ludhiana. I met Dr. Rajni and she advised me Fractional Laser Treatment. I underwent 3 treatments at gap of 1 month . The doctor also did injection treatment from my blood.… We are happy to see the tight and glowing skin. My wife also got the same treatment with me. Thanks to Dr. Rajni. Read more "Facial Rejuvenation, Mr. Sharma, 52 Years , Amritsar"
I underwent hair laser treatment from kyra clinic. I started looking smart and younger. I am very thankful to Dr. Vikas and his team. I am 29-year-old man. Due to hair loss I was looking much older than my age friends. So I decided for hair treatment and I went to Kyra clinic. Dr. Vikas understood my problem and explained the process for treatment and satified me for my queries partaining to it . After the surgery I started looking smart and younger. I am very thankful to Dr. Vikas and his team.
I got my laser hair treatment from kyra clinic. Now I look young and dynamic. I am 40-year-man and I was getting hair loss in front of my head which looked bad. I went to different clinics but when I went to Kyra clinic and meeting Dr. Vikas and understanding my problem they provide me good facility and treatment. After surgery now I look young and dynamic.
I had hair loss problem. I went to Kyra Clinic for laser hair treatment from Dr Vikas. I am happy with the results. I am 35-year-old man. I had hair loss problem and because of that I always use to feel embarrassed in social gatherings. So I went to Kyra Clinic for laser hair treatment from Dr Vikas. After laser treatment I am looking smart ,all thanks to Dr. Vikas Gawri's and his team.