How many laser hair removal treatments do you need ?
Laser hair removal is the most popular form of treatment available for unwanted hair growth over body. It is fast effecting and usually gives long lasting if not permanent results.
Laser in Hair removal is done by using a device which exposes a concentrated beam of light to the hair follicles and pigment beneath the skin. The concentrated beam only targets the melanin of the hair and leaves the skin unharmed. Therefore you don't feel any pain, irritation, rashes or burning sensation on the skin. However, you do need multiple sittings and treatments to remove all of your hair.
There are two kinds of hair follicles under the skin, some are active while other are at resting phase. Laser only targets the active ones during the treatment therefore once you have undergone the procedure you may observe hair growing again although this time they will be lighter in texture. Multiple sittings or treatments ensure that all the hair follicles including both in active and resting phases are destroyed. This usually take around 6-8 sittings depending on person and condition of his/her hair.
To BOOK AN APPOINTMENT
Call us or Whatsapp us at +91 80548 02500 – Dr. Rajni or +91 81466 66880 – Dr. Shareen
After the hair removal sessions are complete, you will still need to attend the periodic once or twice a year maintenance sessions so that the doctor can check if there is growth of any near hair follicles.
So if you are looking for answer of "how many laser hair removal treatments you need?" The short and sweet answer is not many. Just ensure to follow instructions of our doctor and be regular about maintenance sessions. Before undergoing the surgery also take care of the following:-
Don't use any blood thinners or tanning products before opting for the procedure.
Avoid going in the sun and apply sunscreen when it's absolutely necessary.
Don't' undergo shaving, waxing, tweezing or any other hair removal methods at least 4 weeks before the procedure.
Face & Neck
Chest & Back
Arms & Legs
Bikini Area
Underarms
Full Body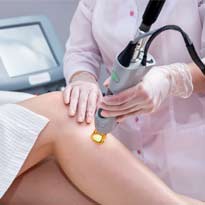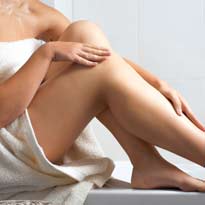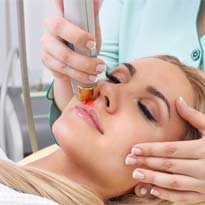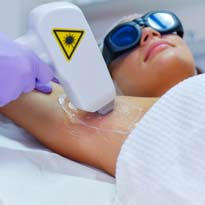 LightSheer DUET includes two handpieces
A smaller handPiece for Face and Neck.
A larger high speed handPiece for Full body.
A video demonstrate technology for high speed and painless hair removal.
Know More About Machine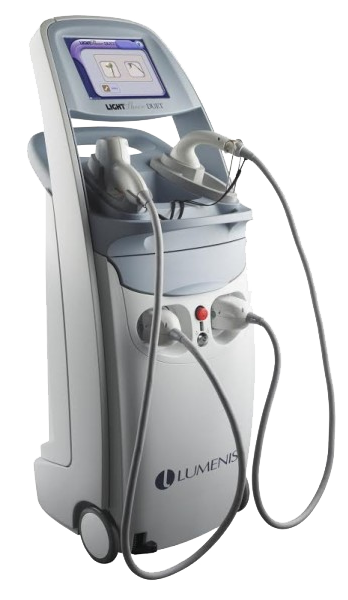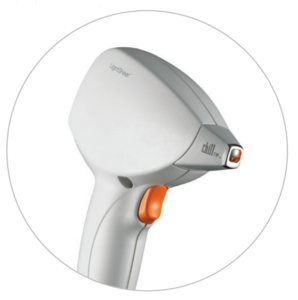 A smaller handpiece with chillTip for face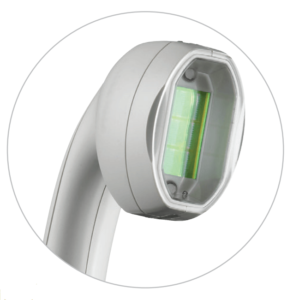 A larger handpiece, high speed, vaccum assisted for legs & arms
To BOOK AN APPOINTMENT
Call us or Whatsapp us at +91 80548 02500 – Dr. Rajni or +91 81466 66880 – Dr. Shareen
Acne Scars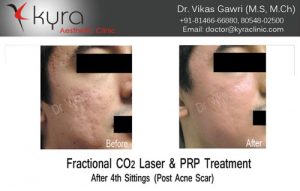 I tried all the ointments, home remedies and took medicines from different dermatologists. One of my friends recommended me to Kyra Clinic. Dr. Rajni consulted and advised me cocktail of Laser and PRP Treatment for my acne scars. I underwent 4 sessions in 6 months. I am excited to see my skin improving with every… session. The doctor has asked to follow after every 6 months. Thanks Dr. Rajni Read more "Acne Scars"