Fat Transfer to Buttocks is a specialized procedure where excess fat is removed from other body parts with liposuction to inject it strategically into the buttocks, ultimately to augment the shape and size of the buttocks without implants.
The Benefits 
With the fat transfer to the buttocks, patients can overcome the limitations of genetics and reshape the buttocks and their surrounding areas. The procedure allows them to –
Enhance the curves of the body
Get rid of unnecessary fat pockets
Attain a more aesthetically appealing shape
Improve overall body proportions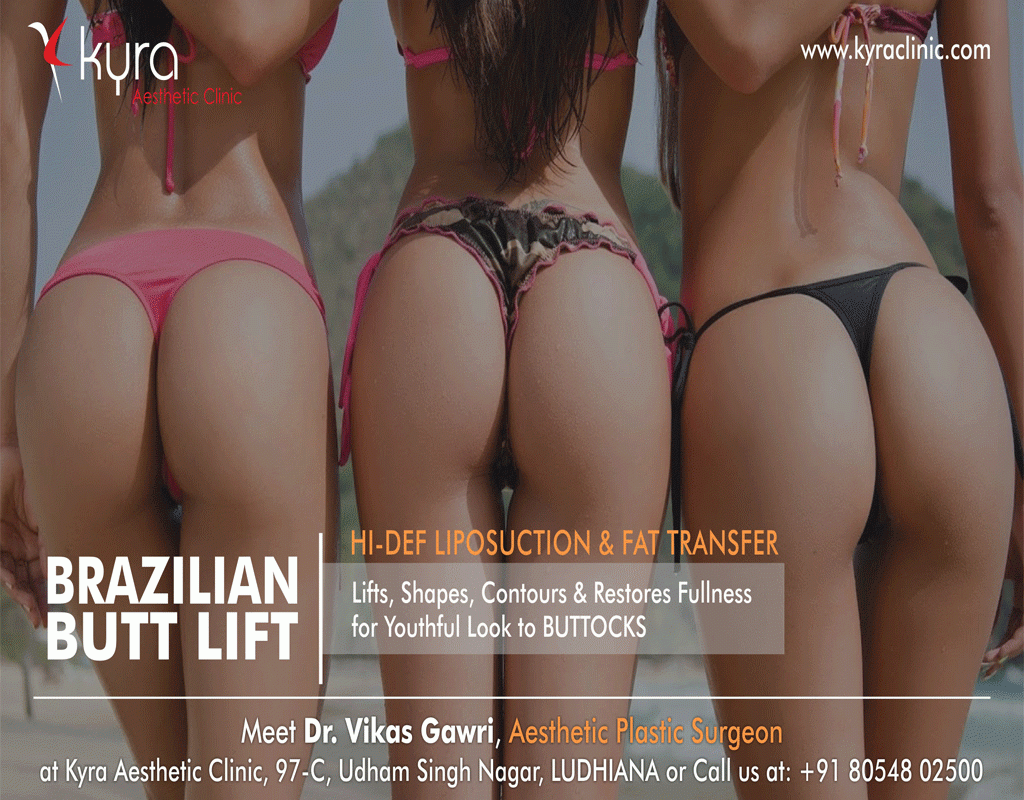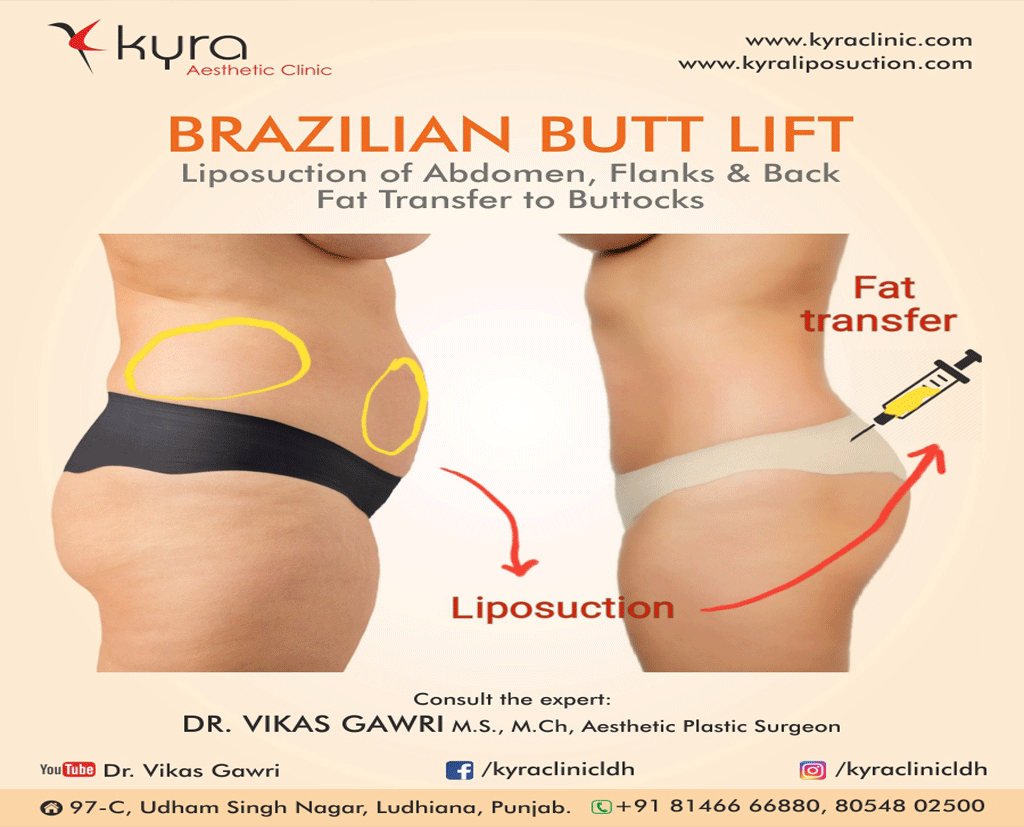 The Procedure
The fat transfer to buttocks procedure involves three essential steps –
Fat is extracted from the donor area, which could be the thighs, lower back, hips, or abdomen, through a method called liposuction.
The extracted fat would be purified and prepared to be transferred to the buttocks.
The doctor will inject fat into specific areas of the buttocks that allow an increase in volume and improvement in shape.
The surgery is performed typically under general anesthesia, local anesthesia, or intravenous sedation. It is also an outpatient procedure, which means patients can go back home after the surgery.
To BOOK AN APPOINTMENT
Call us or Whatsapp us at +91 80548 02500 – Dr. Rajni or +91 81466 66880
The Risks
Some of the risks associated with the procedure include –
Pain
Scarring
Infection
Lumps under the skin areas that have been injected or suctioned
Loss of skin in areas affected by infection
Fat embolism
The Results 
After the recovery period, patients will be able to notice a significant improvement in their lower body proportions. The buttocks will appear curvy, evident from the way it looks and the general fit of their clothes.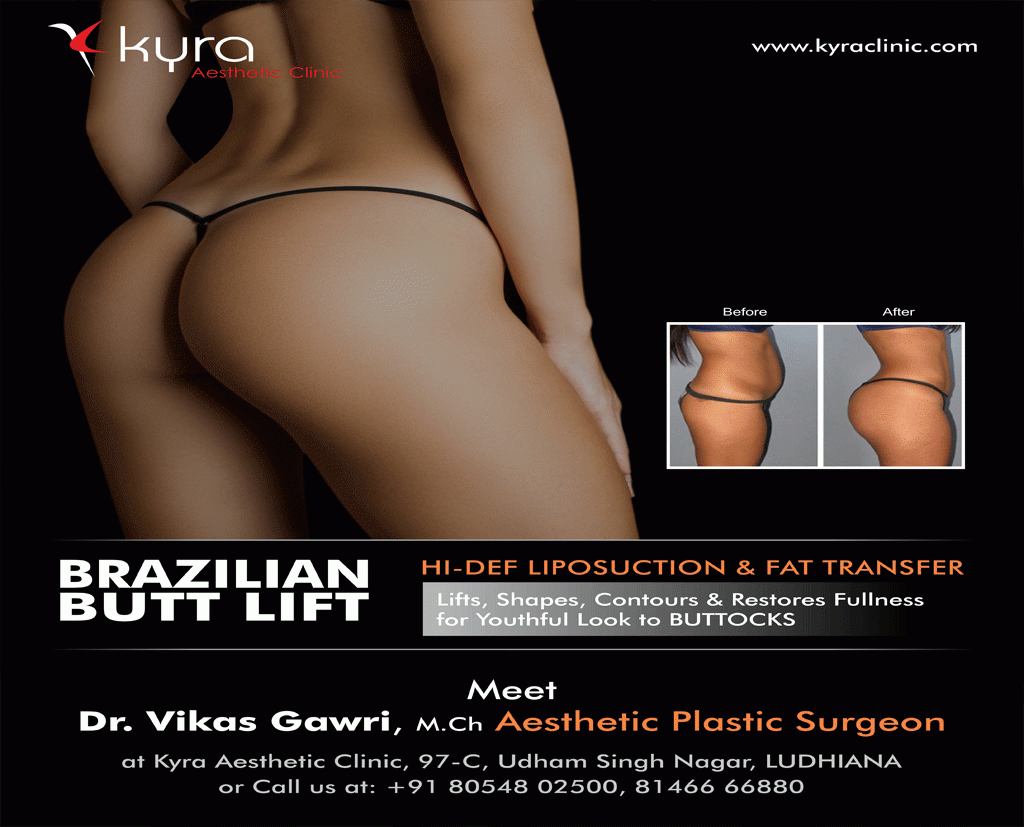 The results tend to last for a couple of years. However, a sudden change in weight can affect the results, so it is important to maintain a stable weight to keep the best results.
Who is the Ideal Candidate? 
Fat transfer to the buttocks is an effective procedure for improving the size and shape of the buttocks. Anybody can get this procedure done if –
They want to undergo buttock augmentation without getting implants.
They have healthy skin around the buttocks and hips
They have adequate fat in other parts of the body to harvest.
They are willing to avoiding sitting on their buttocks for a couple of weeks.
Why Choose Kyra Aesthetic Clinic?
If you are thinking of getting a fat transfer to the buttocks, Kyra Aesthetic Clinic may be the right place for you. Known for our impeccable track record in keeping clients happy and satisfied, we will offer you the desired results.
As one of India's few trustworthy medical facilities, we have an excellent team of experienced physicians who will work enthusiastically to offer to make the treatment effective, safe, and comfortable for you. If you want to find out more, get in touch with us now!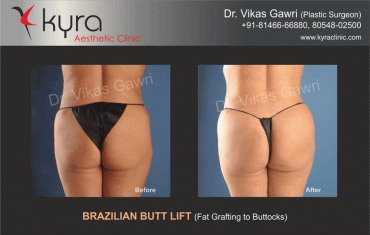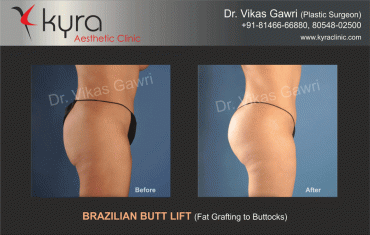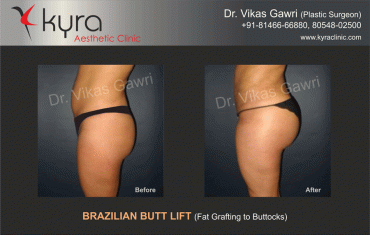 View More
To BOOK AN APPOINTMENT
Call us or Whatsapp us at +91 80548 02500 – Dr. Rajni or +91 81466 66880
TESTIMONIALS – COSMETIC SURGERY
Facelift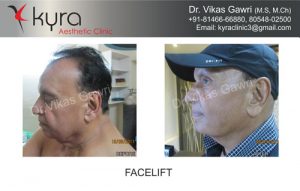 I was advised for Facelift surgery by a doctor in Canada. When I came to India, I contacted Dr. Vikas Gawri. Some of my friends in Punjab recommended his name. He is a expert plastic surgeon with good reputation. He did my Facelift surgery and it changed my looks. I look 10 years younger now,
…
I was advised for Facelift surgery by a doctor in Canada. When I came to India, I contacted Dr. Vikas Gawri. Some of my friends in Punjab recommended his name. He is a expert plastic surgeon with good reputation. He did my Facelift surgery and it changed my looks. I look 10 years younger now, thanks to Kyra Clinic