WHAT IS CRYOLIPOLYSIS?
Cryolipolysis, also known as "fat freezing" or by the product name CoolSculpting, is a new procedure that involves the non-invasive cooling of body fat to break down fat cells, resulting in a reduction of body fat without damage to other tissues. The effect takes several months to be seen.
It is a nonsurgical fat reduction procedure that uses cold temperature to reduce fat deposits in certain areas of the body. The procedure is designed to reduce localized fat deposits or bulges that do not respond to diet and exercise. It is not intended for people who are obese or significantly overweight. The technique has been patented under the name CoolSculpting.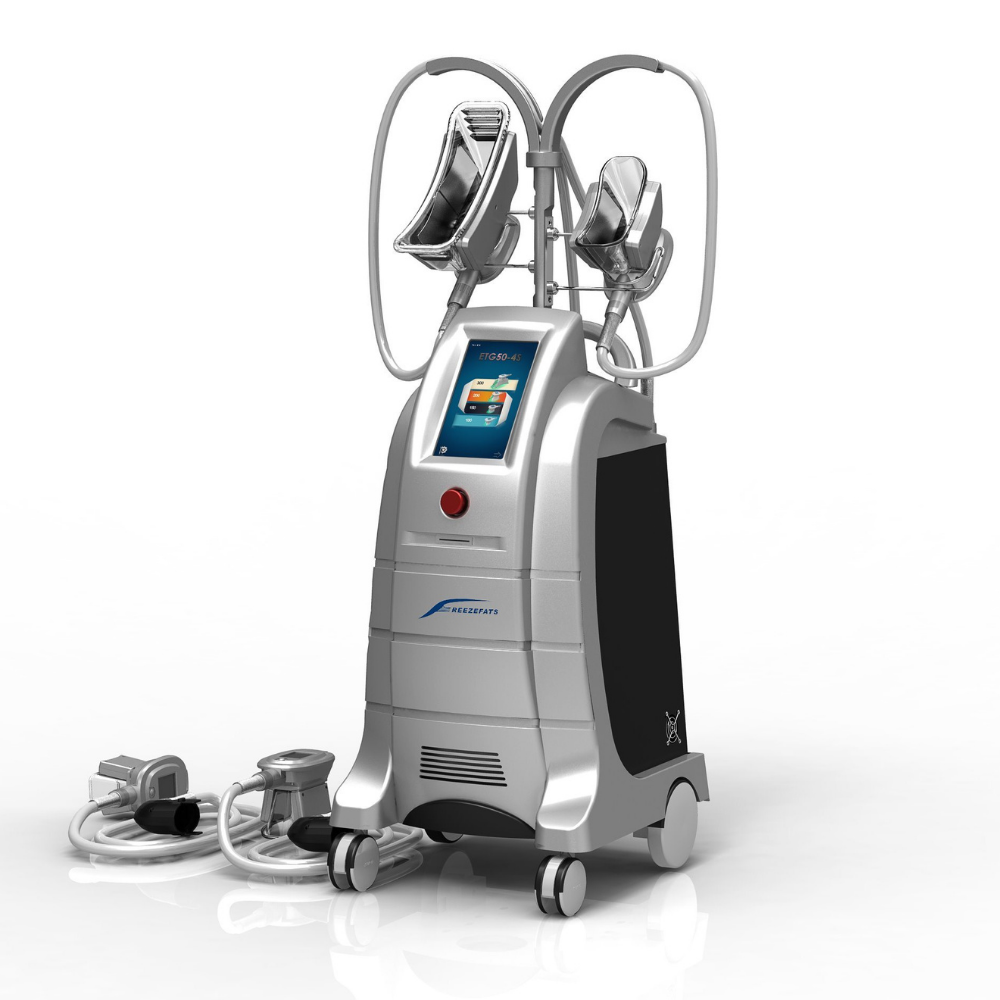 A vacuum applicator is placed on the skin to bring it into contact with cooling panels.
Patients feel a cold sensation for a few minutes, as it produces an anesthetic effect.
The fat is cooled for up to an hour.
ADVANTAGES OF CRYOLIPOLYSIS
No surgical incision is required.
It is a low risk procedure. There is no risk of infection.
The procedure can be performed on an outpatient basis.
Resume their normal daily activities immediately after treatment.
To BOOK AN APPOINTMENT
Call us or Whatsapp us at +91 81466 66880 – Dr. Rajni
TREATED AREAS OF THE BODY 
Cryolipolysis has approved to treat fat deposits
Beneath the Chin
Upper Arms
Inner and Outer Thighs
Abdomen
Hip/Flank ("Love Handles")
Upper Back ("Brassiere Rolls")
Lower Back
Underneath the Buttocks
Temporary side effects for the areas that are treated may include:
Pain or aches
Stinging or tingling of the skin
Redness
Swelling
Skin discoloration or bruising
Skin sensitivity or numbness
Side effects may persist for a few days to a few weeks after treatment. Your doctor may recommend that you take an analgesic medication to relieve pain or other discomfort.
HOW ARE FAT CELLS DESTROYED?
The technique is based on the finding that fat cells are more susceptible to damage from cold temperatures than other cells, such as skin cells. The cold temperature injures the fat cells. The injury triggers an inflammatory response by the body, which results in the death of the fat cells. Macrophages, a type of white blood cells and part of the body's immune system, is "called to the injury location," to rid the dead fat cells and debris from the body.
Does the procedure really work?
Cryolipolysis is a non-invasive procedure that offers multiple benefits to patients who wouldn't want to go under the knife. This treatment is known to effectively remove fat tissues under the skin layers without surgery, which is the reason why it is so popular in the cosmetic industry.
How many treatment sessions will I typically need?
The number of sessions needed will depend on how many areas you wish to treat and the desired results. One sitting is enough to see visible results in one area. However, the number of treatment sessions would absolutely depend on the patient's needs and expectations.
Who would be an ideal candidate for this treatment?
Anybody who would like to get rid of fat deposits that are resistant to the effects of exercise and dieting can seek this treatment. Some of the areas with stubborn fat includes:-
Love Handles
Double Chin
Inner Thighs
Post-Pregnancy Fat
Bra Fat
Arm Fat
To BOOK AN APPOINTMENT
Call us or Whatsapp us at +91 81466 66880 – Dr. Rajni
Delhi, India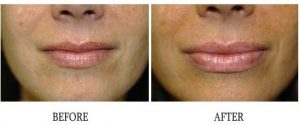 I underwent lip augmentation from kyra clinic. After surgery now my lips have become very beautiful. Thanks to Dr. Vikas.
I am 38-year-old women. I wanted attractive lips so I want to get treatment for my lips. My relative told me about the Kyra Clinic and its reputation in Punjab . Dr. Vikas Gawri convinced me with the way he explained the procedure .The staff was also very kind and professional. They provided me better facility and the treatment went smooth and painless. After surgery now my lips have become very beautiful. Thanks to Dr. Vikas.