3D Liposculpturing
3D Liposculpturing is one of the latest body contouring technologies that Dr. Vikas Gawri is offering at Kyra Clinic. This liposculpturing technology results in the removal of fat, followed by tightening of the skin and reduction of cellulitis. Therefore, it is a comprehensive procedure. The fundamental part of this technology is killing fat cells. That is followed by skin tightening and lymphatic drainage.
In all, there are four procedures within 3D liposculpting. These are:
Cryolipolysis This operation freezes fat cells to a level that they are destroyed and eventually discarded by the body in about a couple of weeks.
Cavitation This is usually the ultrasound cavitation. Unlike Cryolipolysis, in this procedure, cells are ruptured using ultrasound frequency. The body eventually discards the waste of cells so ruptured
Radio Frequency This operation is for tightening the skin. The skin tissue after either of the above procedures is heated selectively. It results in the contraction of collagen and more collagen being produced. The new collagen gives the skin a tight appearance.
3D Dermology This is for lymphatic drainage. Rollers, radio frequencies, and vacuums are used to drain the "dead fat cells" and other relevant waste, thereby reducing cellulitis.
To BOOK AN APPOINTMENT
Call us or Whatsapp us at +91 80548 02500 – Dr. Rajni or +91 81466 66880
Though 3D liposuction is more effective, it is also a tad expensive. Nevertheless, it is often the best option. Sophisticated equipment is required for this procedure. Kyra Clinic has the latest technology as well as plastic surgeons with enough experience to perform this operation.
How to select the procedures:
The choice is between Cryolipolysis and Cavitation. The surgeon opts for Cyolipolysis for removing stubborn fat. Cavitation, on the other hand, is used for reducing inches.
Why 3D liposuction is popular
People don't have to exercise after surgery
This is a non-invasive liposuction method
There are no side effects or adverse reactions such as necrosis, bruising, embolisms, etc., which are possible with conventional liposuction procedures.
To BOOK AN APPOINTMENT
Call us or Whatsapp us at +91 80548 02500 – Dr. Rajni or +91 81466 66880
TESTIMONIALS – GYNAECOMASTIA
Gynaecomastia-Viney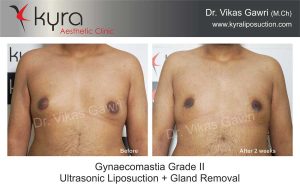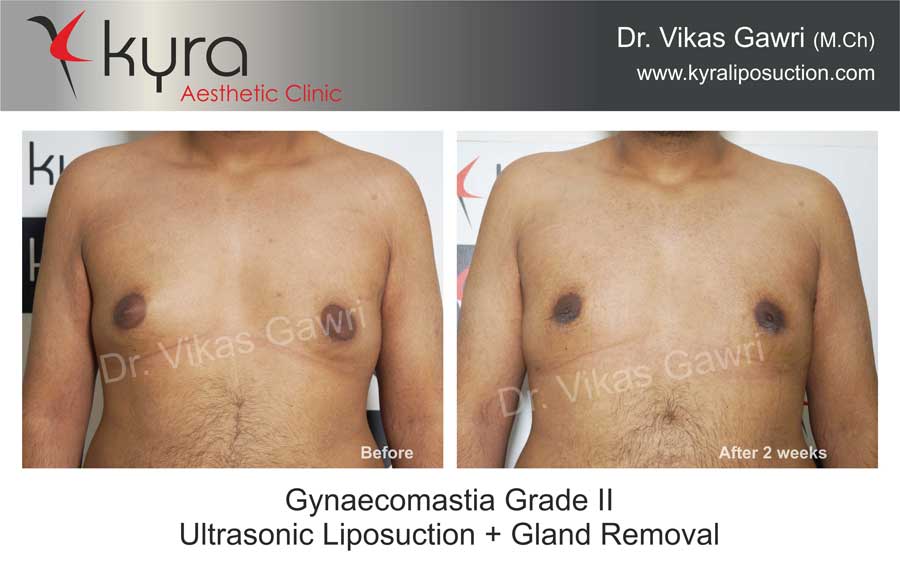 I got gynecomastia surgery done from kyra clinic. One of my friends recommended this clinic and I went from Bangalore to Ludhiana for getting this procedure done. I got ultrasonic liposuction and gland removal done and recovered in just 3 days. The Doctor is very experienced and I saw many patients having the same problem
…
I got gynecomastia surgery done from kyra clinic. One of my friends recommended this clinic and I went from Bangalore to Ludhiana for getting this procedure done. I got ultrasonic liposuction and gland removal done and recovered in just 3 days. The Doctor is very experienced and I saw many patients having the same problem at his clinic. I am very satisfied with the results. As told by the team, the result will improve further
Gynaecomastia-Sanjay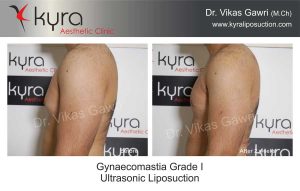 After years of suffering from gynecomastia ,I finally fell into the right hands with Dr Gawri .Not only is he most meticulous surgeon ,the staff is the best I have interacted with . The operative team is always there to make your journey as seamless as possible . I couldn't be more grateful for the
…
After years of suffering from gynecomastia ,I finally fell into the right hands with Dr Gawri .Not only is he most meticulous surgeon ,the staff is the best I have interacted with . The operative team is always there to make your journey as seamless as possible . I couldn't be more grateful for the results as he uses ultrasonic liposuction with 3 D method….it was a life changing experience. HIGHLY RECOMMEND GOING TO DR GAWRI FOR ANY COSMETIC NEEDS