WHAT IS HYDRAFACIAL?
A HydraFacial is a patented skin treatment available in medical spas and dermatology offices. It's also sometimes called "hydradermabrasion" because it involves microdermabrasion-like exfoliation paired with hydrating serums. HydraFacial works to deep-clean, exfoliate, and hydrate your skin. This professional procedure may help treat a variety of skin conditions, including acne, dryness, and wrinkles.
The noninvasive procedure is similar in principle to a regular facial you might get from a spa but is said to provide more dramatic results. This is achieved by a mechanized wand used on your skin to deeply clean and exfoliate while delivering serums customized to your skin type.
HYDRAFACIAL TAKES CARE OF
Dull Uneven Skin
Open Pores
Pigmentation
Fine Lines/ Wrinkles
Acne Scars
Ageing Spots
Sagging Skin
HYDRAFACIAL BENEFITS
The HydraFacial is said to help improve overall skin texture, tone, and appearance. This is due to the deep exfoliation that cleans your pores, removing debris and allowing for better penetration of face serums tailored to your skin type.
Works on all skin types
Consistent outcomes
No downtime
Immediate results
To BOOK AN APPOINTMENT
Call us or Whatsapp us at +91 80548 02500 – Dr. Rajni or +91 81466 66880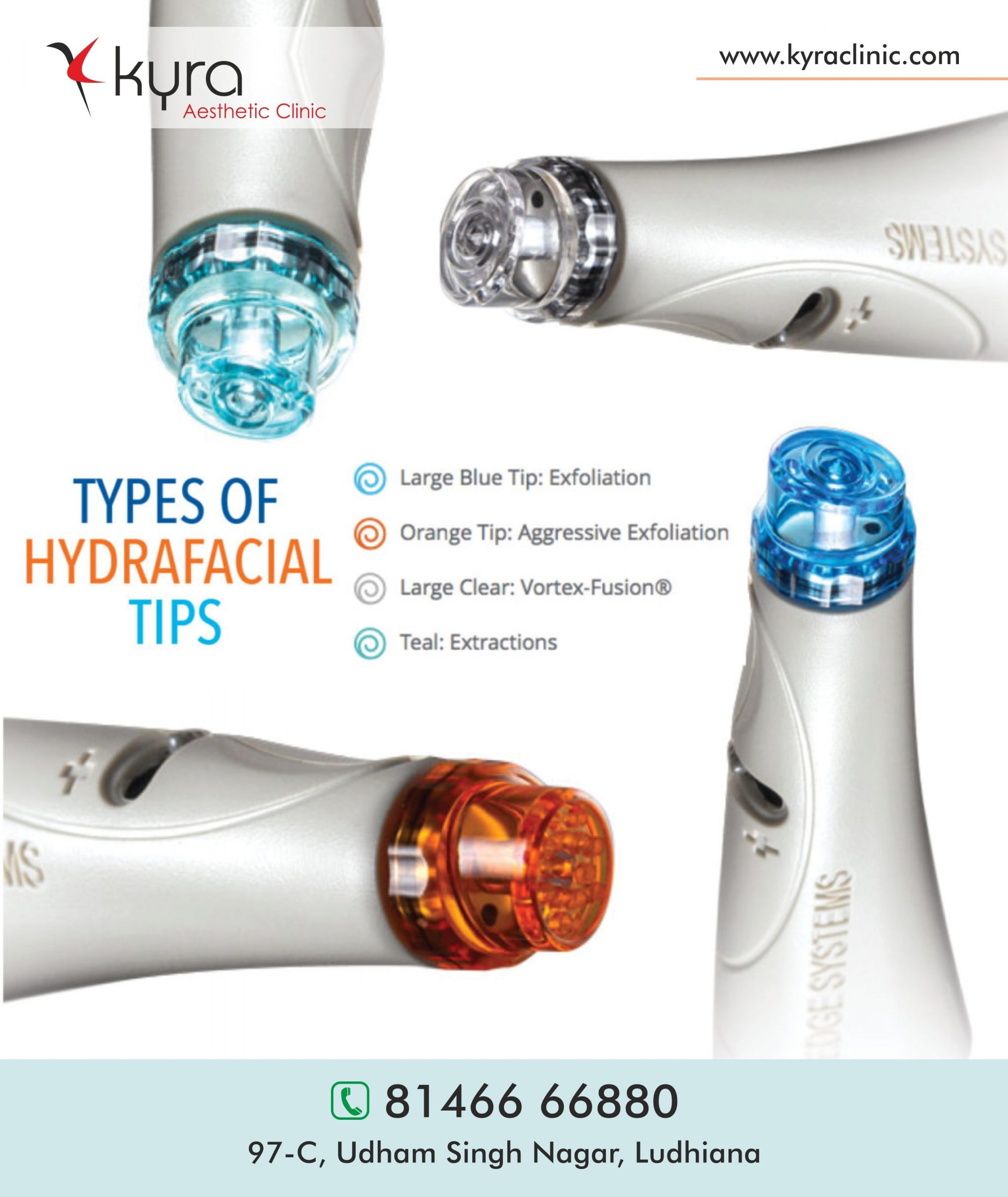 HOW DOES HYDRAFACIAL TREATMENT WORK?
A HydraFacial is performed by either a licensed aesthetician or a dermatologist. The procedure is completed in three parts:
Your provider uses a vortex-like wand against your skin to help clear away dirt and oil from deep in your pores. They also use a peel to help exfoliate and resurface your skin.
Your provider uses a vacuum-like attachment on the wand to help extract debris from your pores.
Your provider uses a pen-like attachment to apply a moisturizing serum with antioxidants.
HYDRAFACIAL AFTERCARE
Each HydraFacial session takes less than an hour, and no downtime is required. Unlike with harsher procedures like chemical peels, you can resume your normal activities right away.
While you shouldn't experience any redness or peeling after your session, it's still best to avoid exfoliating treatments for the first couple of days after a HydraFacial.
HOW OFTEN SHOULD YOU GET A HYDRAFACIAL?
The frequency of HydraFacial sessions depends on your skin type and your provider's recommendations. Some websites recommend repeating the treatment every 4 weeks, while others encourage repeat sessions every 2 weeks.
An aesthetician or dermatologist can help you determine the right number of sessions based on your skin condition and goals.
To BOOK AN APPOINTMENT
Call us or Whatsapp us at +91 80548 02500 – Dr. Rajni or +91 81466 66880